Peugeot 208 (2019 on)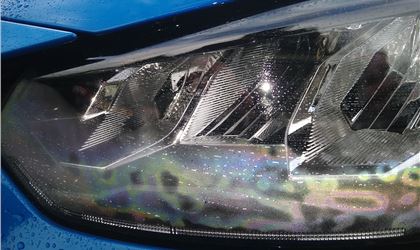 1.2 Puretech 130 Allure EAT8 Start+Stop 5dr
reviewed by James55 on 17 February 2022
3
Tax/Insurance/Warranty costs
4
Cost of maintenance and repairs
1
Experience at the dealership
2
How you rate the manufacturer
My 208 needs charging up every four days - and it's not an EV!
Let me explain - this is a car with Start+Stop in its name, but unless you drive long distances every day, the system never works unless you trickle-charge the battery. Here's a typical week: Mon 4pm to Tues 4pm - battery on charge (new Noco Genius 5 charger). Wed am: 16 mile round trip. Wed evening: 5 mile round trip. Thurs: no driving. Fri: 8 mile round trip. Sat: 32 mile round trip. From the Saturday onwards the stop-start did not function and experience tells me only another charge will bring it back to life. Even a very long journey (I tried 183 miles) won't do it without a charge-up as well. My main dealer tells me there's no fault and threatens to charge me (pounds not volts) if I raise the issue a second time. Charming! The online forums suggest that Peugeot hasn't bothered to reconcile the start-stop system's requirements with smart charging, which reins back the alternator output wherever possible in the interests of fuel economy. Best research this yourself if you are keen for your start-stop to work.
The quirks, or faults, don't stop there. Screenwash mysteriously disappears even when the washers are unused. My dear dealer assures me there is no leak, but the level dropped by three inches in two days after they topped it up at the first service. I suspect evaporation through the flimsy cap, and have inserted a thin layer of rubber under the cap - this, plus not filling right to the top, seem to have slowed the loss. But should I have to do this? Then there's the glamorous Vertigo Blue paintwork. It looks lovely after a polish, but there's a change in shade between the rear bumper and the rear quarter-panel, and there were chips with bare metal showing around one headlamp when I collected the car. Shut lines are quite wide and inconsistent too - but these and the change of shade may not be the car's fault: I suspect "something happened" in those first 780 miles before I bought the car, a little car park prang perhaps? This on a pre-registered car from a main dealer in a West Midlands city ...be more careful than me guys! Next, a yellow warning light has now appeared telling me to watch my distance...while I'm parked on my drive. Finally, the front and back lights let in moisture, although it clears after a while. I've seen this on the back lights of other Peugeots, though in few other newish cars. The dealer produced a Peugeot document stating that this temporary water ingress causes no corrosion, so presumably there have been other complaints.
All such a pity because this is in many ways a lovely car. With this drivetrain it pulls away effortlessly and cruises quietly on motorways. The doors shut with a quality clunk and the digital dials are pretty. The heater warms quickly, it copes well with speed humps and for me, the driving position is acceptable, although the seat tilts back strangely if you set it low. Visibility is poor and the on-screen heater controls are a pain, but the road tests told me that. But with so many faults already, I have to wonder about long-term reliability.
Write your review
About this car
| | |
| --- | --- |
| Price | £17,805–£23,035 |
| Road Tax | A–D |
| MPG | - |
| Real MPG | - |
Just reviewed...