Mercedes-Benz ML-Class (2005 - 2012)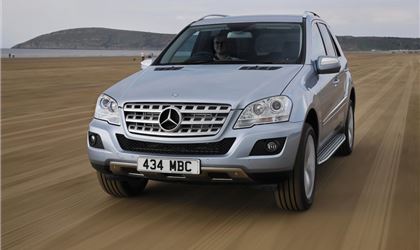 ML320 Sport
reviewed by Anonymous on 27 April 2020
3
Tax/Insurance/Warranty costs
2
Cost of maintenance and repairs
3
How you rate the manufacturer
A car you want to love but struggle to !
As per title - you really want to love this car. They look fab and drive really really well. Mine has been chipped, wheels widened and dechromed and it looks the part. So much more expensive looking than it actually was to buy. They handle great and when chipped are pretty rapid returning 30 mpg which is pretty good for a 2.5 ton lump.

However............

and it's quite a large 'however' that's where the praise ends. I appreciate it's an older vehicle but you will spend a considerable amount of time either under it or, if more financially inclined, sending it to a garage. There's hardly a week goes by where something doesn't go wrong on them. Some of the common traits are massively expensive to fix - not necessarily parts wise but due to the labour required to fix. All 4x4's are troublesome due to complexities of how they work but these are in a league of it's own. Common issues include : Oil cooler seals, power steering racks, air suspension problems, SAM unit failures due to water ingress, torque converter etc etc The list goes on.

This is horrid because you really want to like this car - and it has everything going for it that you should want to like - except it's reliability which is very frustrating.

Manage to find one without any issues ? They WILL happen I promise !
reviewed by Ken Potter on 3 November 2017
reviewed by Ken Potter on 3 November 2017
reviewed by JoeR on 16 June 2013
reviewed by Amax on 17 November 2012
reviewed by the1beard on 28 December 2011
Write your review
About this car
| | |
| --- | --- |
| Price | £36,735–£78,430 |
| Road Tax | L–M |
| MPG | 17.1–32.5 mpg |
| Real MPG | 93.5% |
Just reviewed...