Mercedes-Benz GLA (2014 - 2020)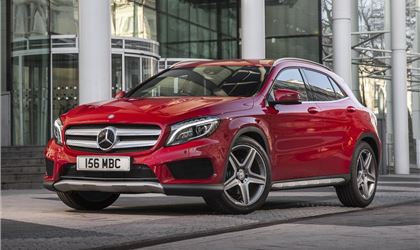 GLA180 1.6 Urban Edition 5dr
reviewed by Leanne Grover on 17 November 2019
1
Tax/Insurance/Warranty costs
1
Cost of maintenance and repairs
1
Experience at the dealership
1
How you rate the manufacturer
Don't get one!!
This car is so bog standard basic it's embarrassing. My partners Toyota aygo has more kit it's a joke for the amount that I'm paying for it. No DAB, mirrors don't fold in, no sat nav, no speed information, the list goes on. All I can say is Mercedes are down right greedy with what they will offer, things that almost every other manufacturer offer as standard are charged at an extortionate rate in these cars.
The miles range fluctuates wildly I get that driving style can alter how many miles you have left but this literally goes from 65-100 which is ridiculous, I've never driven a car like this before.
It's slow to start off doesn't really pick up until hits 4th gear, it feels heavy and sluggish to drive.
The only good thing I can say about this car is the it looks nice, other than that I 10000% regret getting this car, currently looking into getting rid after only a week.
I'm gutted. I hate it.
reviewed by neil jamieson on 31 March 2019
Write your review
About this car
| | |
| --- | --- |
| Price | £25,850–£53,735 |
| Road Tax | B–H |
| MPG | 33.2–67.3 mpg |
| Real MPG | 80.7% |
Just reviewed...