Mercedes-Benz GL-Class (2006 - 2013)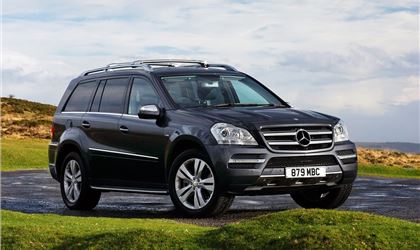 GL420Cdi
reviewed by Lexusking on 9 August 2011
2
Tax/Insurance/Warranty costs
2
Cost of maintenance and repairs
1
Experience at the dealership
3
How you rate the manufacturer
Awesome offroader which drives like an S Class
Having owned an S430 and and ML 420Cdi this was another Mercedes big car needed for family duties. I bought the car used with 48,000 on the clock and FMDSH from a dealer I know well. The car is fantastic to drive and is smooth, refined, corners well and is very quite even at 100MPH. It eats up bumps with ease and the cabin feels more solid than my S430 did and very high quality showing literally no signes of wear and teh car has now down 56,000. I have had one terrible dealer experience but thats because its out of warranty and I was on holiday and left the car for a light staying on fault. Having no control of waht was happening and being half way across the globe I ended up with a £900 bill but will address that shortly as I only got back last week. Apart from the rubbish Merc service and backup the car is really ace and I would have no hesitation driving 1000 miles in it tomorrow and know I would get out of the car refreshed and comfortable. The Satnav is very good, radio and telehone system A1, sound system very good. Really cannot fault interior and i love the size. I have several cars and this is the one I most look forward to driving in the morning. Very good car - better than the two Range Rover Vogues I have owned, quicker and better fuel consumptiona and I don't hang about. Much better than an X5 4.8 I drove. Not as quick but a better package all ths way around. Bets 4x4 - I think so but Mr Clarkson would disagree. Oh and you won't see many around so in the yummy mummys car park it stands out and looks exclusive.
Write your review
About this car
| | |
| --- | --- |
| Price | £53,495–£73,155 |
| Road Tax | L–M |
| MPG | 20.8–30.7 mpg |
| Real MPG | 83.9% |
Just reviewed...