Lexus IS (1999 - 2005)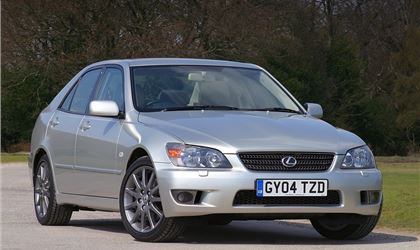 IS 200 SPORTCOSS
reviewed by Lord Brasic on 20 June 2016
2
Tax/Insurance/Warranty costs
5
Cost of maintenance and repairs
5
How you rate the manufacturer
COMFORTABLE SAFE ECONOMICAL STYLISH VERY WELL EQUIPPED CAR.
Bough with a FSH and recent cambelt service the Lexus has been 100% reliable over 15k so far, the only cost has been for service parts. It a 6 speed manual but its very under-geared in 6th, its good of you want to press on as the ratios are very close, but it could do with a much taller 6th gear for quieter motorway trips.
Its got the built in navigation that works really well, heated seats and a good heater and climate control.
I like the car alot but as this is my 4th IS 200 I would go for something different and bigger next time, like an LS430. My older 2000 model year was £235 this is £295 and its the same car!!!!!!!!!! I can't comment about the dealers as I have never been to one and practicality for 2 is great but for those with dogs or a child or 2 I would think a Focus or Vectra is a better bet.
reviewed by duquessa on 17 March 2016
reviewed by phill23 on 6 December 2015
reviewed by Ted Gould on 4 February 2014
reviewed by muddiford on 29 April 2013
reviewed by alfy33 on 30 July 2012
reviewed by Rob Fisher on 15 February 2011
reviewed by AUSYC on 15 December 2010
Write your review
About this car
Just reviewed...