Hyundai Tucson (2021 on)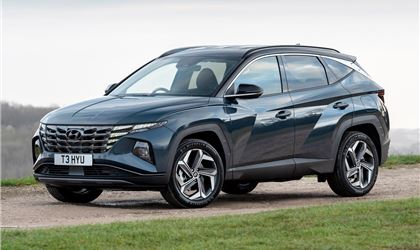 Full hybrid premium
reviewed by Anonymous on 28 April 2021
5
Tax/Insurance/Warranty costs
4
Experience at the dealership
5
How you rate the manufacturer
A good, stylish, quiet car
Tucson I replaced the Hyundai i40. A full hybrid Tucson, the Hyundai i40 was a diesel. So there is nothing to compare the dynamics and driving comfort between cars. Tuscon is quiet, stylish, dynamic. The car dealers will tell you praise :) Clearly pay attention to the warranty conditions. In my case, the warranty is only valid if the owner of the car does not change. Now about that what I missed in Tuscon:
- Relatively small fuel tank - only for 700 km can be fueled.
- There is no case for glasses above the mirror (it was very convenient in Hyunai i40). Instead, there is a help button that calls a Hyundai dealer if you press (I didn't try, the dealer explained). Who needs it in these mobile phone times ??
- Case in the armrest - a large, deep black hole. If you put something there, it will be quite difficult to find and reach. Especially while driving. After all, it was not difficult to make removable partitions ?
- The rear passenger seat belt is fastened to the ceiling. Unfortunately, he does not fully attach there and makes sounds knocking while driving.
Conclusion after first 2000 km:
A good, stylish, quiet car. But the feeling is that it's a step back in the quality on small details.
Write your review
About this car
| | |
| --- | --- |
| Price | - |
| Road Tax | Alternative fuel, D–G |
| MPG | - |
| Real MPG | - |
Just reviewed...