Hyundai Getz (2002 - 2008)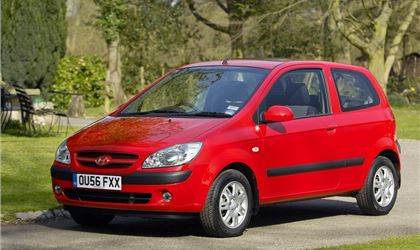 1.3 GSI Automatic 5dr
reviewed by Duncan Peterson on 12 January 2020
5
Tax/Insurance/Warranty costs
5
Cost of maintenance and repairs
5
How you rate the manufacturer
I'm glad I bought this automatic as it's absolutely wonderful!
My last car was a 1.6 Ford Sportka which was 18 months old when I bought it used with 12,000 on the clock. This 1.3 Hyundai Getz automatic, my first, was bought used in January 2019 - one year ago at 14 yrs old with 15,000 on the clock and a private number plate. It has sailed through every Mot with a clean bill of health - that's 12 in total with the most recent one having no advisories!

Concerning fuel economy, it's a 4 speed automatic which can be set to be a 3 speed. However, since 4th gear is o/drive that would be pointless as the handbook recommends using 4th to benefit fully for fuel economy purposes. My last car returned about 28mpg overall. Both insurance and road tax are cheaper than my last car and I would have no hesitation in recommending this model to anyone as it came with full service history - most important when buying second-hand!
reviewed by Jonathan Pickard on 10 June 2018
reviewed by MrJODsBrother on 29 May 2015
reviewed by logans on 20 February 2014
reviewed by chairman56 on 22 November 2012
reviewed by lurcherlad on 16 September 2010
Write your review
About this car
| | |
| --- | --- |
| Price | £7,635–£10,130 |
| Road Tax | C–F |
| MPG | 47.1–62.8 mpg |
| Real MPG | 82.8% |
Just reviewed...