Honda HR-V (1999 - 2006)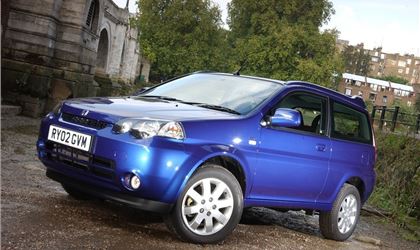 CVT 1.6
reviewed by Anonymous on 3 September 2021
5
Tax/Insurance/Warranty costs
5
Cost of maintenance and repairs
5
Experience at the dealership
5
How you rate the manufacturer
Reliable and comfortable
Car has done 108000 miles but feels like new. Full service Honda service history has kept it running beautifully. CVT is quiet at motorway speed and is very smooth. Will probably require air conditioning condenser next year but it is 20 years old and no visible rust. Road Tax is £340 but that is fault of greedy government. Not everyone can afford a new car.
reviewed by Anonymous on 10 August 2019
reviewed by HR Vey on 15 December 2012
reviewed by ianstone1 on 8 June 2012
Write your review
About this car
Just reviewed...