Fiat Punto (1999 - 2006)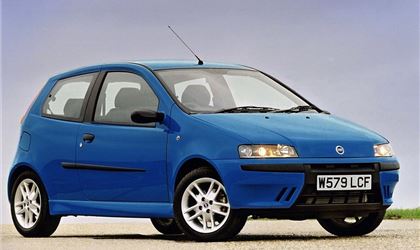 Dynamic speed gear
reviewed by Jeffrey OBrien on 26 March 2020
5
Tax/Insurance/Warranty costs
4
Cost of maintenance and repairs
4
Experience at the dealership
5
How you rate the manufacturer
Excellent Car, versatile, comfortable, economical, strong 16v engine, roomy with a capacious boot with the seats forward!
Had this Fiat from new, paint finish is still amazingly shiny after 14 years out in the element!
The Dynamic model with the 16 v engine and speed gear automatic transmission is smooth, economical in Eco setting, and low reving at under 2000 rpm at 70 mph!
Good breaks, comfortable seats, loads of in car information, cheap to run and service, plenty of parts availability on Line!
Fiat make great engines, the transmission is Japanese top equipment, and electrics are Bosch.
Strong suspicion front and rear, great visibility, despite attitudes this car is still a big hit in Europe and Italians thrash them and love them!
reviewed by Jeffrey OBrien on 26 March 2020
reviewed by Anonymous on 7 August 2018
reviewed by Anonymous on 19 July 2018
reviewed by CCBG on 28 August 2014
reviewed by Crowder on 4 July 2010
Write your review
About this car
Just reviewed...