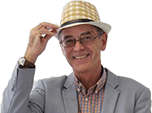 Citroen C8 (2003 - 2010)

2.0i 16v SX People Carrier
reviewed by Tyreless on 23 September 2017
4
Tax/Insurance/Warranty costs
4
Cost of maintenance and repairs
2
Experience at the dealership
4
How you rate the manufacturer
Wonderful motor. Really regret they don't make it any more!
I bought the C8 as a replacement for a much loved Berlingo which I passed on the my son. The C8 was (and still is) an ideal MPV for the frequent trips across the channel carrying family, friends and the mountain of articles required for a second home. Now at 90,000 miles it is a sturdy workhorse that has only been out of action once when the catalytic converter was stolen and it took Citroen nearly 3 months to source a replacement. (Oh, the number of excuses they came up with - on back order, will be here next week, or the week after, or straight after Christmas etc. etc.).

My wife loves the cabin layout which is high, spacious, extremely comfortable and, in her words, not unlike the flight deck of the Starship Enterprise. After many online searches to seek a replacement I have come to the conclusion that there isn't one so have decided to keep our nearly 9-years-old vehicle until it dies at which time I shall say goodbye with a very misty eye.
reviewed by Anonymous on 23 January 2014
reviewed by Anonymous on 3 December 2013
reviewed by Swiss bloke on 7 June 2012
Write your review
About this car
| | |
| --- | --- |
| Price | £20,065–£30,395 |
| Road Tax | H–K |
| MPG | 29.4–40.9 mpg |
| Real MPG | 86.3% |
Just reviewed...