Citroen C4 2011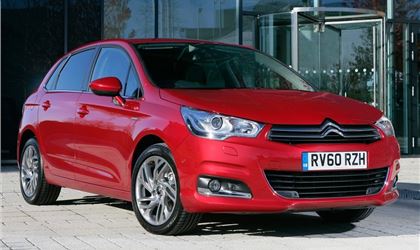 1.2 Puretech Flair 130 start + stop hatchback
reviewed by Geoff Coulson on 6 November 2017
5
Tax/Insurance/Warranty costs
5
Cost of maintenance and repairs
5
Experience at the dealership
3
How you rate the manufacturer
Unjustly criticised by motoring press
Contrary to the belief of the motoring press, not all of us want to be driving a car that feels like a sports car with a hard ride. The C4 drives very softly much like a Golf but because it is softly sprung does thud a little occasionally over large potholes. This is a price worth paying. I paid 14 grand for my new top of the range C4 and the equivalent Golf was 18.5 grand. The Golf's price is based on perception of better quality which is simply not true.
If you are heading for 70 years old, this is a great car to drive. It is smooth and refined, bettered by only the new C3 hatchback that will be my next car.
The only glitch I have had was a failed injector on one of the spark plugs but this was replaced quickly under guarantee by the dealer.
Unfortunately , Citroen Uk has now lost the plot. They have decided to put 17" wheels on the top spec new C4 cars which is absolutely stupid on a car designed for ride comfort. Ride comfort is Citroen's only real selling point and they have destroyed that with this screw up. Their CEO should consider a career change.
reviewed by Les Norman on 9 May 2017
reviewed by Dacul on 28 December 2016
reviewed by ciaran1602 on 22 July 2016
reviewed by Anonymous on 7 April 2016
reviewed by OllyCiroen on 21 July 2015
reviewed by legionnaire on 14 April 2015
reviewed by Anonymous on 29 January 2015
reviewed by JDM on 20 June 2014
reviewed by BigJohnD on 28 May 2014
reviewed by gallivanting guy on 17 March 2013
reviewed by stefanpanzer on 17 October 2012
reviewed by alz69er on 14 September 2012
Write your review
About this car
| | |
| --- | --- |
| Price | £15,595–£22,730 |
| Road Tax | A–G |
| MPG | 40.9–85.6 mpg |
| Real MPG | 78.3% |
Just reviewed...