Audi A6 (2004 - 2011)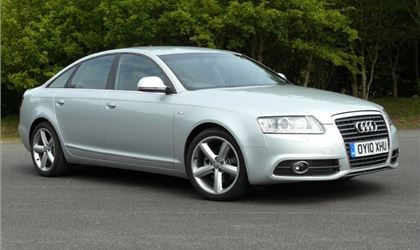 1.8T 4dr Saloon
reviewed by Jill Richardson on 19 September 2016
3
Tax/Insurance/Warranty costs
5
Cost of maintenance and repairs
2
Experience at the dealership
5
How you rate the manufacturer
A6 From Boring Saloon to Dream Car
I bought my A6 in 2004 (option only went to 2006. After having many sports cars inc Supra 3.0, E320 Merc and a BMW 850ci. I had to go for an Audi A6.. After beign a diva and moaning about it being boring, 12 years on I still own this car as it has been relatively trouble free. I also had a little one in 2009 so my dreams of a new Audi were put on hold and I am glad they were. My 1.8T has now covered over 195k without any major repairs or replacements, in fact I have only replaced the original exhaust all 4 parts staggered over the past 2 years, the cat only June 2016. I love this car it takes us to France on wine runs, family holidays to Cornwall and the rest, I do about 12k per year now and work from home??
I was sorry to see the High Mileage club had gone?? I was considering setting one up but need a know all on forums?? Any offers out there??
reviewed by Spectro27 on 2 October 2015
reviewed by luqi on 30 December 2012
reviewed by timnormanton@sky.com on 10 December 2012
reviewed by TheHun01 on 20 September 2012
reviewed by superdp on 24 September 2010
Write your review
About this car
| | |
| --- | --- |
| Price | £25,675–£46,735 |
| Road Tax | E–M |
| MPG | 24.4–53.3 mpg |
| Real MPG | 89.9% |
Just reviewed...