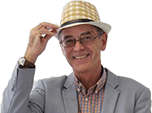 Our Cars: Peugeot Rifter GT Line BlueHDi 100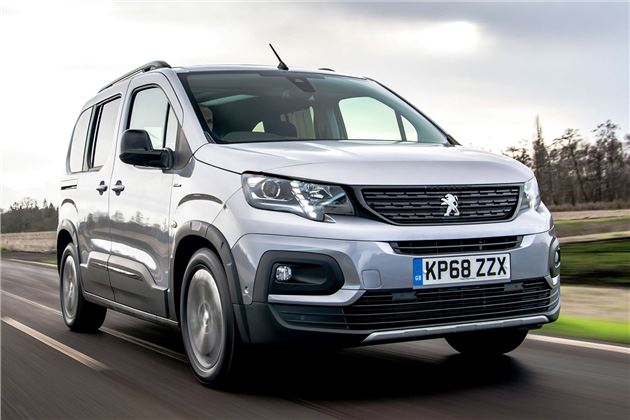 4 February 2019: We're not stupid - we're running a Rifter
The Details
| | |
| --- | --- |
| Current mileage | 103 miles |
| Claimed fuel economy | tbc |
| Actual fuel economy | 45.0mpg |
"The Peugeot Rifter is the kind of car that stupid British people won't buy," said HJ, after driving the Rifter for the first time last year. Strong words.
It's essentially a van with windows and seats. A practical people carrier that puts functionality over everything else - including performance and trendy looks. After having a blast running the Volkswagen e-Golf for six months, I was due to take on a Nissan Leaf to continue my mission to prove that electric vehicles can be used every day.
Classics editor Keith took a shine to the Leaf and, the long and short of it is, I'm now spending six months proving that I'm not stupid by driving a Rifter. In fairness, as a contributor to Honest John Kit, I've got a lot of stuff to transport in the coming months - bikes and tents and the like - and what better car than a Leisure Activity Vehicle (LAV - Peugeot's words) for doing that?
My Rifter is a GT Line model so comes with a panoramic roof including fancy lighting, as well as an eight-inch multimedia display with 3D navigation and Apple CarPlay/Android Auto. Options include metallic paint (£575), the Park Assist pack including a reversing camera with overhead view (£700) and a smartphone wireless charging plate (£100). There's also the £100 Family Pack with a small mirror located below the normal rear-view mirror (great for keeping an eye on kids in the back) and blinds on the rear side windows.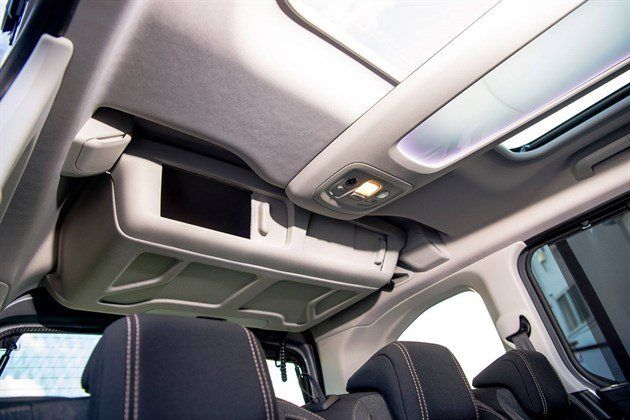 The engine is a 1.5-litre BlueHDi diesel with 101PS and a five-speed manual gearbox. It emits 113g/km CO2, while Peugeot is yet to confirm fuel economy figures. There is a more powerful 129PS version available with a six-speed manual gearbox - it'll be interesting to see if, during my time with the Rifter, I find myself wishing I'd gone for the more powerful engine.
Since taking delivery, the Rifter's been put straight to use. Aside from my 20-mile cross-country commute, I spend a lot of time driving on the crowded motorways of the South East. And for that, the Rifter's a surprisingly pleasant thing.
I enjoy its high-up seating position and the fact that it's not particularly powerful is, in a way, a positive. You find yourself cruising happily at around 65mph and not bothering hustling with the premium executive cars in the outside lane.
Will my impressions still be positive in six months time? And just how well will the Rifter cope with lugging bulky loads? Watch this space...
Later: Should I have got a longer Rifter? »
Updates

Our Rifter heads to A&E after dodgy sensor causes a broken door.

Andrew drives the Peugeot 508 SW and thinks it emphasises how good value for money the Rifter is...

It's almost as slow as a Nissan Serena diesel. And that's saying something.

You'd think that the Peugeot Rifter would be a very practical family car. Not if you like coffee...

The Peugeot Rifter has a fancy way of cleaning its windscreen... but it could end up costly in the long run.

Andy looks into the meaning behind the name 'Rifter'. And thankfully it's nothing to do with plumbers...

Irritating speed camera alerts and a buggy infotainment system are spoiling our time with the Peugeot Rifter.

Remember the Peugeot 1007? Yeah, us too...

The Peugeot Rifter is cool, insists Andy. He's even attached a mountain bike to the roof to prove this.

Andrew's Rifter is marginally too small for a Billy Bookcase...

4 February 2019: We're not stupid - we're running a Rifter
HJ made some bold claims about the Rifter when he first drove it last year. Now Andrew's finding out how true they are...