Our Cars: Nissan Qashqai 1.5 dCi n-tec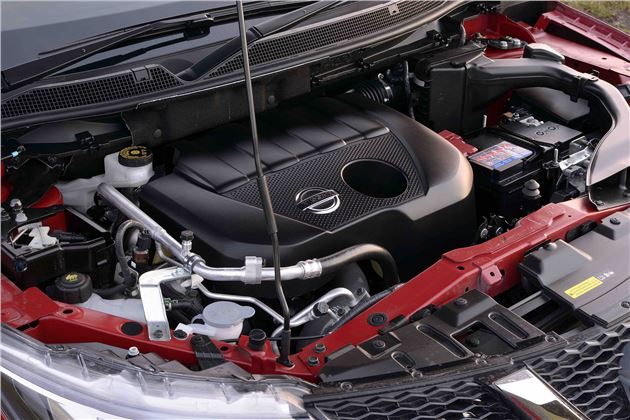 5 June 2015: Vast difference
The Details
| | |
| --- | --- |
| Current mileage | 9015 |
| Claimed economy | 74.3mpg |
| Actual economy | 53.5.mpg |
| | |
Car journalism is a non-job of a job at the best of times, but every now and again it throws up something so spectacular as to be barely believable.
That happened last week when, for the purposes of filming one of our Ten Honest Things review videos, we procured a BMW i8. Very few cars, at any price, elicit the sort of attention that the i8 does. Encased in that wedgy bubble, you are, briefly, a rock star.
It's the dimensions, the gullwing doors, the aerodynamic rear channels, the rarity, the incongruous silence on the move – it all adds to draw camera phones out like Gary Barlow making a surprise visit to a primary school.
The thing about the i8 is the claimed economy, which, basically, comes the result of a double-minded focus on efficiency and performance. The result: 134mpg and 4.4 seconds to 62mph, all down to a small petrol engine/electric motor hybrid setup.
                                                        A BMW i8 tries to thumb a lift
I drove the i8 around for about a week and got nowhere near that economy. Of course.
A quick internet search then revealed talk of actual owners, too, falling short of the claimed economy. It seems to me that a car like the i8 is the perfect fodder for 'fooling' the standard EU MPG test: it'll happily run much of the rolling-road-at-a-steady-50mph stuff on its battery, whereas in real life, with a real person with a real desire for driving the thing, the battery drains faster than a student loan in an off licence.
So what's the Qashqai's excuse? I have to say, as quietly brilliant as the Qashqai has been throughout, the difference between actual average economy and claimed average economy has been alarming. It's a problem you, our readers, are evidently having too, with the Real MPG rating for this 1.5 dCi model currently standing just 0.1mpg away from my 53.5mpg actual economy. Nissan claims it should average 74,3mpg.
I don't necessarily blame Nissan for this, though – 53.5mpg ain't too bad. I blame the test. I know that in reality it's just a way of comparing all cars on a like-for-like scale (ultra modern high performance hybrids aside), but surely nobody should be led to believe that their new car will achieve 20mpg more than it actually will. Right? 
Click here to read our review of the BMW i8
« Earlier: Is this an SUV? Part 2 Later: Final report: The Washington Weed couldn't quite take root »
Updates

The Qashqai has gone, so it's time to look back at what impact it's made over the last six months...

5 June 2015: Vast difference
A stint with a BMW hybrid supercar got Mark all worked up about how short the Qashqai is falling in the economy stakes.

Part two of last month's cliffhanger, in which a rogue hand car wash emporium tried to classify the Qashqai as an SUV.

An errant door seal demonstrates just how well built the functional Nissan Qashqai generally is.

When you're in the North East of England with a Qashqai, a football analogy is inevitable. Here it is...

A trip to the hand car wash place prompts us to question the very nature of our family hatchback.

Finally our parking sensor issue has been resolved, as is another of the Qashqai's frustrating quirks.

Bad cars don't really exist any more. Bad in-car media systems still do. Luckily, the Qashqai responds well to being touched.

We have a bit of a problem with our Qashqai. The parking sensors keep screaming at us. And we don't like it....

Our Qashqai is marvellous family transport but it's not proving emotional. Which is a bit of a shame.

Mark may be advancing in years but he's having more than a few problems approaching 50 in his Nissan Qashqai.

Mark picks up the new Nissan Qashqai, making him feel right at home in his native North East.