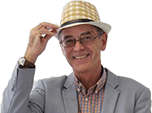 Our Cars: Nissan Qashqai 1.5 dCi n-tec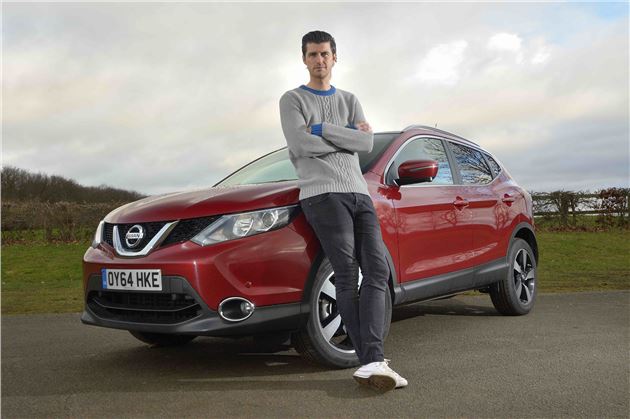 16 January 2015: The North-East's company car
The Details
| | |
| --- | --- |
| Current mileage | 3835 |
| Claimed economy | 74.3mpg |
| Actual economy | 46.8mpg |
"I've got one of them Qashqais and that." That's the traditional way of telling others that one owns a Nissan Qashqai, because when you come from the North-East of England, there's an 86.4 per cent chance that, at some point, you'll have owned, or have someone in your immediate family who's owned, a Nissan Qashqai.
It's as synonymous with the North-East as making incomprehensible noises at the beginning and end of every sentence, or shovelling snow with no top on. 
Honestly, they're everywhere up here. They're everywhere everywhere, really – Nissan has sold more than 1,000,000 Qashqais worldwide since the first one launched in 2007 – but the densest concentration of Qashqais seems to be up north.
It's a cliché, but probably true, that the sense of regional pride in the North East is stronger than normal, which would explain why there are more Sunderland-built Qashqais in-and-around the Sunderland/Newcastle area than anywhere else. It might not actually be the case – I'll find out in due course – but it seems that way out on the road, at least.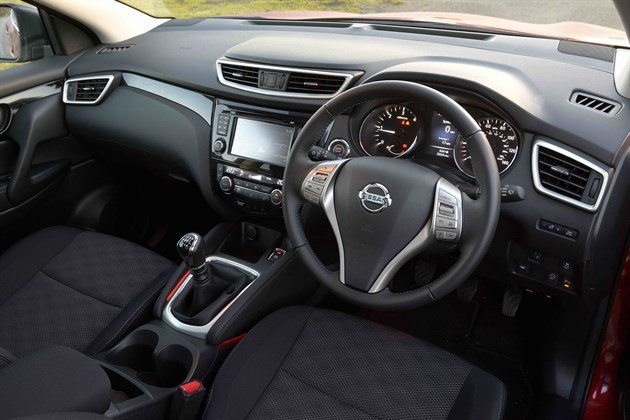 High quality Qashqai interior is only missing heated seats
So, 1500-odd miles in the Qashqai over Christmas and it's so far, so reasonable, aside from the constant awkwardness of parking next to another one at the Metro Centre. This Qashqai is n-tec+ specification, which as far as I can understand is above Visia and Accenta but below Tekna, and has a bit more stuff than normal n-tec by virtue of the '+'. What that stuff is I'll find out later, using all my powers of investigation. Remember when cars went S to SE, G to GX, L to LS? Halcyon days.
Trim minefield aside, from where I'm sitting this Qashqai seems very well specified indeed, with dual-zone climate control, front and rear parking sensors with a reversing camera, satellite navigation, DAB radio, LED daytime running lights, part-black alloys, roof rails and an epic panoramic glass roof. In context, the only thing it seems to be missing it heated front seats.  
This is the second Qashqai we've had at Honestjohn.co,uk, the last one a first-generation car run by Dan, so it'll be good to see how the car's improved with the update.
On a personal level the car replaces my Renault Captur long-termer, which means I'm moving upwards within the same class of cars – the sort of neat, upwardly mobile step that car manufacturers like to think that we all make. So I'll do some comparisons on that basis in due course as well. I'll probably go to the Nissan factory too, what with it being "canny geet close to hyem and that."
Later: I've got a big problem with hitting 50 »
Updates

The Qashqai has gone, so it's time to look back at what impact it's made over the last six months...

A stint with a BMW hybrid supercar got Mark all worked up about how short the Qashqai is falling in the economy stakes.

Part two of last month's cliffhanger, in which a rogue hand car wash emporium tried to classify the Qashqai as an SUV.

An errant door seal demonstrates just how well built the functional Nissan Qashqai generally is.

When you're in the North East of England with a Qashqai, a football analogy is inevitable. Here it is...

A trip to the hand car wash place prompts us to question the very nature of our family hatchback.

Finally our parking sensor issue has been resolved, as is another of the Qashqai's frustrating quirks.

Bad cars don't really exist any more. Bad in-car media systems still do. Luckily, the Qashqai responds well to being touched.

We have a bit of a problem with our Qashqai. The parking sensors keep screaming at us. And we don't like it....

Our Qashqai is marvellous family transport but it's not proving emotional. Which is a bit of a shame.

Mark may be advancing in years but he's having more than a few problems approaching 50 in his Nissan Qashqai.

16 January 2015: The North-East's company car
Mark picks up the new Nissan Qashqai, making him feel right at home in his native North East.