Our Cars: Nissan Qashqai 1.5 dCi n-tec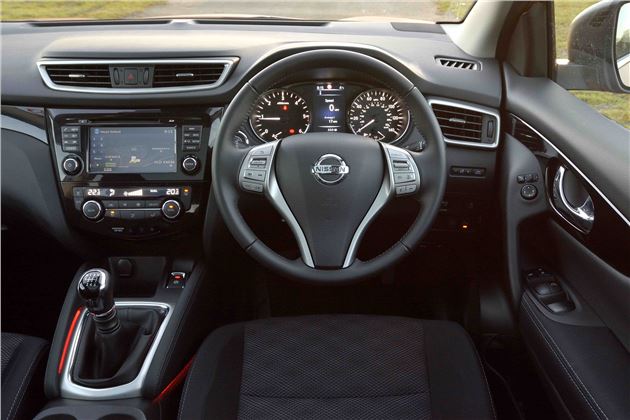 24 April 2015: Be careful what you wish for
The Details
| | |
| --- | --- |
| Current mileage | 7580 |
| Claimed economy | 74.3mpg |
| Actual economy | 52.5mpg |
I'm a Newcastle United fan. Poor me. As I write this, Newcastle United have just completed the most unlikely escape since Jason Orange left Take That, by winning their last game of the season – the first win in 11 games, I think – and narrowly avoiding relegation from Premier League.
Not only that, we ended up finishing above Sunderland, which felt like jumping out of the way of a runaway train at the last second, then finding you've landed in a swimming pool full of Haribo Tangfastics.
Why am I talking about this? Because the situation at NUFC is a 'careful what you wish for' one. Our current manager, John Carver, took over the team after his predecessor Alan Pardew left – a man widely derided on the terraces at the Sports Direct @ St. James' Park Arena Outlet Stadium.
Under Alan we were sat comfortably mid-table, but playing a brand of football so unexciting that fans increasingly became agitated at a perceived lack of passion, lack of ambition, and lack of entertainment. Pardew took much of the criticism. #PARDEWOUT
So when Pardew was offered a job at his 'home' club, Crystal Palace, where the fans would actually like him, he took it. In his place came Our John, a dyed-in-the-wool Geordie who, to paraphrase, would "understand the fans." His team would have passion, would entertain, would play in the spirit of the much-loved, hero-led Newcastle teams of old: Kevin Keegan's so-called Entertainers and Sir Bobby Robson's Champion's League contenders.
But it unravelled quicker than Gazza's travel shell suit. Pardew's Newcastle were boring, but at least the team gathered points – it did its job.
I drove a Citroen C4 Cactus recently so that I could make a video about it (which you'll see on our YouTube channel shortly). The Cactus is different – unlike anything else on sale today. To prove it, look what I returned to when I parked it up recently to go to Burger King. The photo below is legit...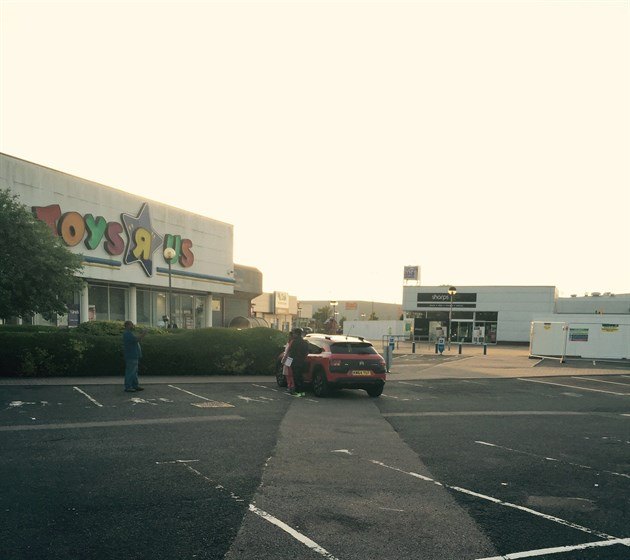 A Citroen C4 Cactus being mistaken for...who knows? 
It's an entertainer. On the surface, at least. And therein lies the analogy, finally. The Cactus, in my opinion, admirably aims to please but it gets some of the basics quite wrong. The driving position is awful for anyone of moderate height or above, and obvious cost cutting is everywhere. And while that might be ok if you've bought one for the £13,000-ish starting price, the chances are yours is closer to £18,000, which is Qashqai money.
So when I got back into my Qashqai after a week or so – my boring Qashqai – the importance of just doing the basic stuff properly came into sharp focus. It all felt so right. Being ensconced in the middle of the road was nice; mid-table, no drama. I appreciated it. 
#QASHQAIIN
« Earlier: Is this an SUV? Later: Is this an SUV? Part 2 »
Updates

The Qashqai has gone, so it's time to look back at what impact it's made over the last six months...

A stint with a BMW hybrid supercar got Mark all worked up about how short the Qashqai is falling in the economy stakes.

An errant door seal demonstrates just how well built the functional Nissan Qashqai generally is.

Part two of last month's cliffhanger, in which a rogue hand car wash emporium tried to classify the Qashqai as an SUV.

24 April 2015: Be careful what you wish for
When you're in the North East of England with a Qashqai, a football analogy is inevitable. Here it is...

A trip to the hand car wash place prompts us to question the very nature of our family hatchback.

Finally our parking sensor issue has been resolved, as is another of the Qashqai's frustrating quirks.

Bad cars don't really exist any more. Bad in-car media systems still do. Luckily, the Qashqai responds well to being touched.

We have a bit of a problem with our Qashqai. The parking sensors keep screaming at us. And we don't like it....

Our Qashqai is marvellous family transport but it's not proving emotional. Which is a bit of a shame.

Mark may be advancing in years but he's having more than a few problems approaching 50 in his Nissan Qashqai.

Mark picks up the new Nissan Qashqai, making him feel right at home in his native North East.