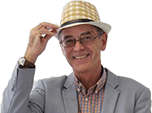 Our Cars: Hyundai Kona 1.6 T-GDi 4WD DCT Premium GT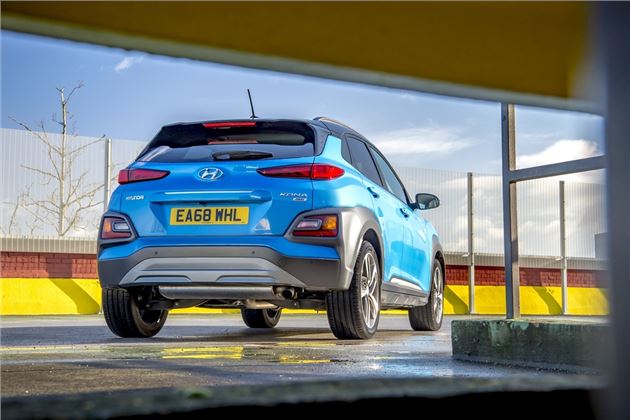 12 March 2019: Back to basics in our Hyundai Kona
The Details
| | |
| --- | --- |
| Current mileage | 3240 |
| Claimed economy | 40.4mpg |
| Actual economy | 33 |
Basic. That's defintely how we'd describe the Kona's interior. And that's not a bad thing, necessarily. Hyundai has never claimed to rival German manufacturers whose cars boast plush cabins with soft touch plastics, thoughtfully weighted buttons and upmarket finishes.
That isn't to say the Kona lacks a lot of standard tech - not at all. Even basic models get LED daytime running lights, DAB radio, touchscreen infotainment, a parking camera and cruise control from the get-go. As a high-spec model are Kona is absolutely loaded with standard kit, but it does little to distract from the dreary interior.
It's a bit like all the design budget went into making the outside of the car the most outrageous in Hyundai's range, and sadly that means the inside does have a hire car feel about it. Just look at all that hard, black plastic...
On the plus side, the no-frills approach to the Kona means that everything you see in the cabin comes at a considerably cheaper price than, say, a Volkswagen T-Roc.
Starting at £16k, the Hyundai Kona has set itself up as a very good option for those who don't care about things like sharp lines, upmarket materials and digital instrument displays. It's not very fun, but it is very functional.
The seats on our spec are heated and, unusually, also come with a cooling option. The dials are very basic but intuitive to use and the infotainment screen is easy enough to get to grips with.
But cost-cutting measures in certain areas have started to grate slightly. For example, using an up/down button on the steering wheel to control both volume and changing songs/radio stations is a bit of a pain and leads us to change the song instead of turning the volume up on a few occasions.
The bulky button layout around the screen also makes for an uninspiring look and that sweeping silver section of the steering wheel screams cheap. So, if none of that bothers you, great. The Kona is a decent alternative to rival crossovers that will make you pay more for the cosmetic touches our Hyundai is missing. But, in the very image conscious society we live in, we can't imagine many young buyers will opt for the Kona unless they really, really need the space on a small budget.
« Earlier: Hyundai Kona: A model name failure across multiple languages Later: Our Hyundai Kona becomes a city dweller »
Updates

When it comes to crossovers and SUVs, Georgia covers whether it's best to go for petrol or diesel.

The Kona EV is better than Georgia's petrol model. But does that mean the EV is excellent or the 1.6-petrol should be avoided. A little bit of both...
Georgia moves house in the Hyundai Kona, but is it as practical as it seems?

12 March 2019: Back to basics in our Hyundai Kona
Georgia takes you through the...uninspiring...interior of our Hyundai Kona.

Georgia dissects the name Kona, as well as a few other model name mishaps...

The Kona isn't fast, but it does sound a bit furious...

Georgia gets to grips with the Hyundai Kona and it's...unique...engine/gearbox configuration.