Our Cars: Hyundai i30 1.6 CRDi Sport-Nav 3dr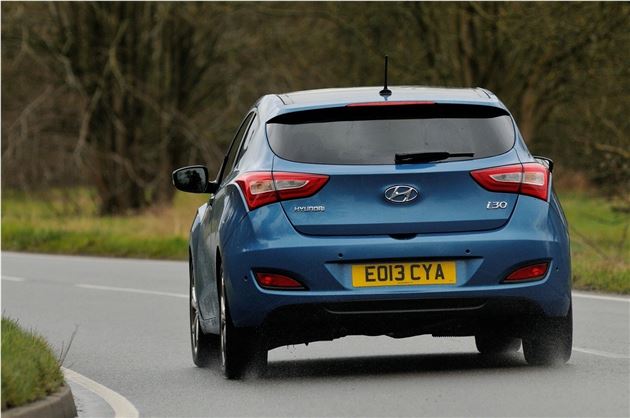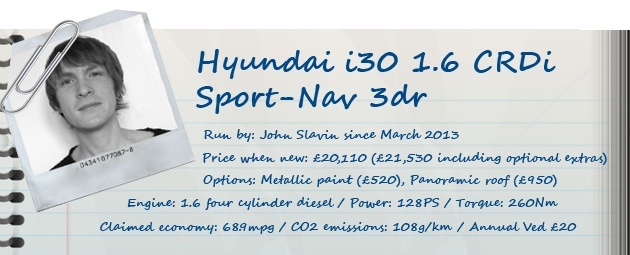 25 September 2013: Waving off the i30
The Details
| | |
| --- | --- |
| Current mileage | 7013 |
| Claimed economy | 68.9mpg |
| Actual economy | 48.1mpg |
Six months, seven thousand miles and around £900 of diesel since the i30 arrived and it's time to wave it off. That went quickly. It went painlessly too – the i30 has been very easy to live with. Comfortable, refined and relaxing to drive, it's made long-haul motorway treks effortless and despite its diesel engine it's performed well in town, too.
When the i30 originally arrived I tended to cover about 550 miles on the motorway almost every week with very little driving in between. That meant a diesel engine was the sensible choice, but a change in circumstances meant the motorway trips became few and far between, replaced with daily 10 mile round trips in London traffic.
Thankfully it wasn't the end of the world – the i30 has a great suspension set up that offers excellent ride quality over potholed, speed bump covered town roads and the steering weight can be adjusted to suit tight quarters parking. Visibility is generally good, with a slightly awkward over should view the only fly in the ointment.
That's all good news in London, where you need a dozen pairs of eyes to avoid hitting a cyclist, a rogue pedestrian or a driver with terrible lane discipline. The i30 provides its own eyes, too, thanks to a reversing camera that works well regardless of how dark it is.  There are even electronically folding door mirrors – handy when parking in a narrow street.
It isn't all good news though. Not all i30 models have stop/start, so the average fuel economy gets progressively worse on the readout whenever stopped at a red light. That's most of the time in London. It seems a little bit silly not to install a relatively cheap fuel saving technology on every model in the range.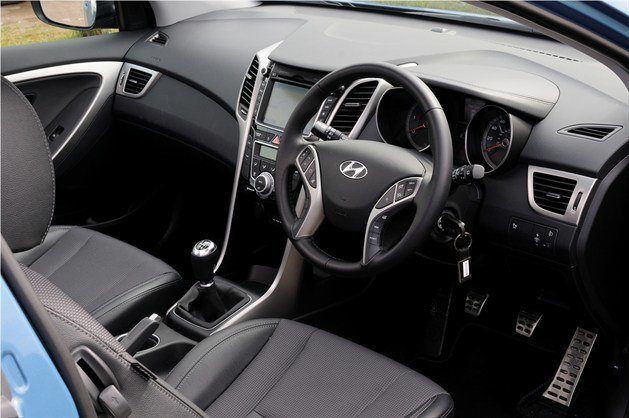 Indeed the biggest bugbear with the i30 has been fuel economy. The average has always been just below 50mpg, even when there's been a lot of motorway mileage in the mix. The official combined cycle figure is 68.9mpg and aiming at getting that in reality would be very optimistic, but I expected mid 50s without too much effort. Less than 50mpg a little disappointing, though still acceptable.
Other issues are hard to find. Build quality and practicality are excellent and there's plenty of technology, although the audio system doesn't get on with my iPad whether I try to connect it with a wire or with Bluetooth. Normal iPods work and using a phone over Bluetooth is easy, it's just a shame the iPad doesn't work.
It's a niggle, though, and one that's pretty easy to forgive. The i30 is comfortable, refined, easy to drive and very capable in every environment, whether in town, in the countryside or on the motorway. It might not be quite as prestigious as a Volkswagen Golf and it certainly isn't as polished – but it's very close behind and that can only be a good thing.
The chart below is interactive and shows the key numbers from the past six months including mileage, fuel economy and costs. Click the bubbles for more info. 
« Earlier: Three doors or five?