Our Cars: BMW 330d xDrive Touring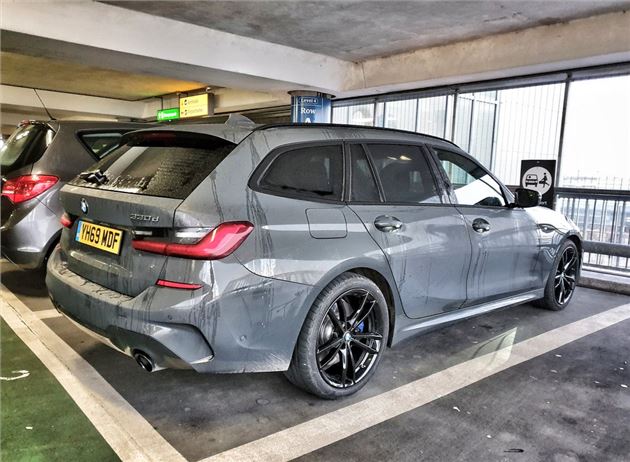 10 January 2020: Why winter is better with BMW xDrive
The Details
| | |
| --- | --- |
| Current mileage | 2765 |
| Claimed economy | 49.6-51.4 |
| Actual economy | 41.2mpg |
It's been a bitter sweet few weeks with the 3 Series Touring. It has excelled on so many levels, but technical problems continue to blight what is otherwise an enjoyable BMW experience. 
Let's focus on the good stuff to start with, because this all-wheel drive monster has been laughing in the face of the British winter. Icy roads? Snowy conditions? Sub zero temperatures? All three have been sent on their way by BMW's fantastic straight-six diesel and xDrive four-wheel drive system.
The biggest challenge came during a recent trip to Heathrow airport, when sub-zero temperatures and light snow caused a nasty accident on the M11 near North Weald. The ensuing chaos created a detour that zig-zagged its way west to the A10, where it then then pick-up the M25.
Traditionally, for a powerful rear-wheel drive car like the 3 Series, icy A and B roads would represent a series of tail wagging problems. However, with xDrive, these slip-ups simply didn't exist because the on-demand four-wheel drive system would simply step-in and prevent any rear-end waywardness. As a result, both me and my salt encrusted 3 Series Touring (pictured above) arrived at Heathrow T2 with time to spare. Result!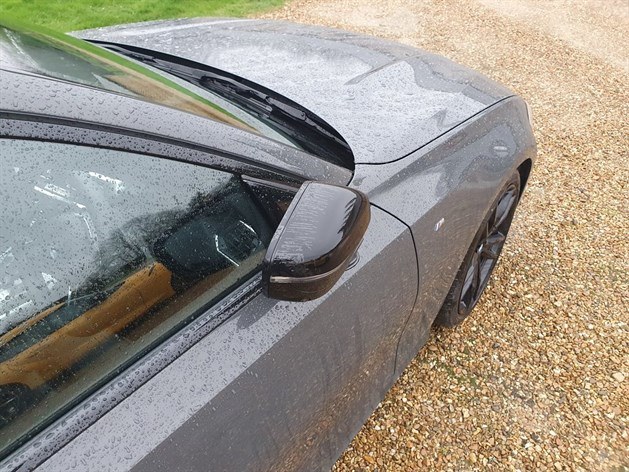 The xDrive system has impressed me all round, to be honest. Mostly because it retains the typical 3 Series handling by sending the majority of the power to the rear wheels, and only diverting power to the front axle when it senses that a sticky situation is on the horizon. And with the added power of the single turbo six-cylinder diesel, that means you can still get a huge amount of enjoyment out of this car. Especially when the traction control and driver aids are loosened by engaging Sport+ mode.
What's more, being an M Sport model, this version of the 3 Series Touring features four-piston fixed callipers and sharpened variable sport steering, that makes it easy to perform precise adjustments at speed, with a light press of the brake or small turn of the wheel. 
However, for all of its brilliance, this BMW leaves a sour taste in the mouth when the driver's door mirror stops working or the steering makes a loud creaking noise under a heavy turn. Yesterday, for example, the door mirror refused to extend. And then, when it did, it refused to fold again.
In a few weeks the 3 Series Touring will be going into my local BMW dealer to have its faults fixed. The dodgy door mirror has been diagnosed as a fault with the mirror housing. But the creaky steering (which sounds like an old mattress, at times) is a mystery.
« Earlier: Happiness is a warm gunmetal grey 3 Series Touring Later: Door mirror problems solved, faulty steering fixed »
Updates

Want a slick automatic gearbox? You will probably want a BMW 3 Series Touring...

Diesels are a a dying breed and few will mourn their loss. But Dan will be wearing a black armband when the BMW straight-six is sent to the big car park in the sky.

Looking for a premium compact estate? The BMW 3 Series Touring could be the car for you, says Dan.

It's been a long wait, but the 3 Series Touring's faults have finally been fixed.

10 January 2020: Why winter is better with BMW xDrive
Winter woes? Not likely. Dan explains why the BMW 3 Series Touring is a true winter warrior.

Two thousand miles in and Dan has already been taken by his big, bruising bimmer.

Electrical gremlins strike as the 330d's door mirror decides to down tools and stop working.

The BMW 330d Touring is the car that will (probably) mark the end of the six-cylinder BMW diesel. Dan thinks the Germany carmaker has saved the best for last.