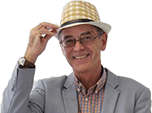 Ford Focus RS (2016–2018)
Last updated 13 March 2019
Supercar performance for £30k. Outstanding four-wheel drive, with huge levels of grip. Lots of everyday usability.
Bland and uninspiring interior. Hard ride will be too much for some. Boot space has been cut to accommodate four-wheel drive.
Updated 13 March 2019
Problem with severely out of date mapping in Fords's Sync 3 satnav (in this case in an April 2017 Kuga) fiinally cured by an update. If you visit https://www.ford.co.uk/owner/resources-and-support/sync-bluetooth/update#/status/...
Introduction
The Ford Focus RS isn't just a triumph of a hot hatch in comparison to its rivals – it's also likely to go down in history as an all-time great. Like the Escort Mexico and Sierra Cosworth. It's fantastic fun, offers serious performance and yet it's affordable next to competitors. The only thing that lets it down a little is the fairly conservative interior.
Power – all 350PS of it - comes from a 2.3-litre four-cylinder EcoBoost petrol engine with peak torque of 440Nm. This is overboosted to 470Nm for up to 20 seconds, with a very short cooldown period - so in reality the higher figure is what you'll typically get under full throttle. Acceleration is accompanied by a great, characterful exhaust note, particularly in Sport mode.
Unlike previous incarnations of the Focus RS the latest model has no trouble transferring all of its power to the road, since it has all-wheel drive. Ford, though, has cleverly calibrated the onboard computer and mechanicals to prioritise pure fun over supremely fast lap times, unlike Audi with the RS3 or Mercedes-Benz with the A45 AMG.
The result is a car with huge, confidence-inspiring levels of traction, helped by a very well-judged suspension set up that keeps body roll at bay without being too harsh, even on uneven, broken British roads. Adaptive dampers are fitted as standard, but they only firm up in 'Track' mode which, along with Drift mode, is genuinely meant for track driving only.
A six-speed manual transmission is fitted as standard, instead of the paddle-shift automatics common on other all-wheel drive super hatches. The brakes are hugely powerful Brembos that can shave off speed as alarmingly quickly as the engine can build it up. It's a real, bona fide performance car, yet it's easy to drive in town and it's reasonably practical.
Inside, the Focus RS feels a little subdued in comparison to the likes of the vibrantly upholstered Civic Type R. It has supportive buckets seats and a pod of extra gauges, but is otherwise as staid and reserved as a normal Focus. That's partly down to the cost-saving production process – the RS is produced on the same line as other Focus variants.
The upside is a significantly lower list price than rivals from Audi and Mercedes-Benz. In fact the Focus RS costs about the same as the less-powerful, front-wheel drive Civic Type R – also hugely impressive. But really, the Focus RS is the more capable, well-rounded car. In fact, we think it's the best hot hatch you can buy.