Our Cars: BMW 330d xDrive Touring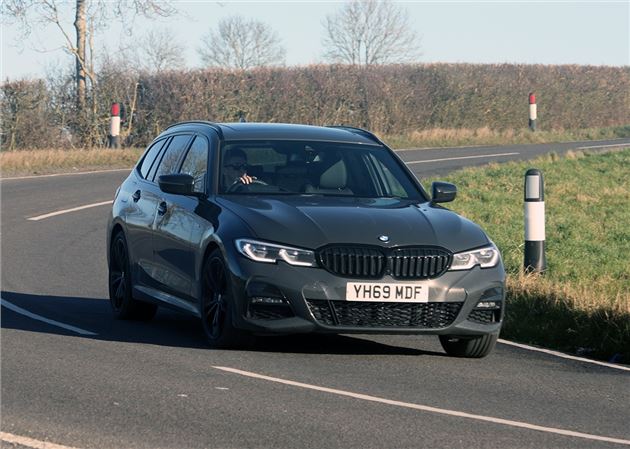 27 December 2019: Happiness is a warm gunmetal grey 3 Series Touring
The Details
| | |
| --- | --- |
| Current mileage | 2008 |
| Claimed economy | 49.6-51.4 |
| Actual economy | 42.8mpg |
Who knew a diesel estate could be so much fun? It's only been 2000 miles, but the 330d xDrive has already won me over as a driver's car. In short, it's brilliant.
The 3.0-litre straight-six is my new favourite thing. Yes, I know it is a diesel but it is perfect for my 80-mile commute, with affordable running costs and a wonderful deep burble that grows as you press the throttle. However, because it's four-wheel drive, it seems to do everything with so little effort. 
The key to this diesel's success is found in its monstrous torque. You see, the straight-six engine develops 580Nm of torque - 110Nm more than a Focus RS. What's more, it flows from 1750rpm - 2750pm, which gives this 3 Series train-like pulling power at low revs. It's a real bruiser of a diesel and I'm beginning to see why BMW has resisted the urge to shed cylinders and make the 330d to a four-cylinder for so long. 
Officially, the 330d xDrive should return between 49.6-51.4mpg; however, due to my heavy right foot, the true figure has been in the low-40s. Not that I care, because the enjoyment to be had with this car is well worth the expense at the pumps.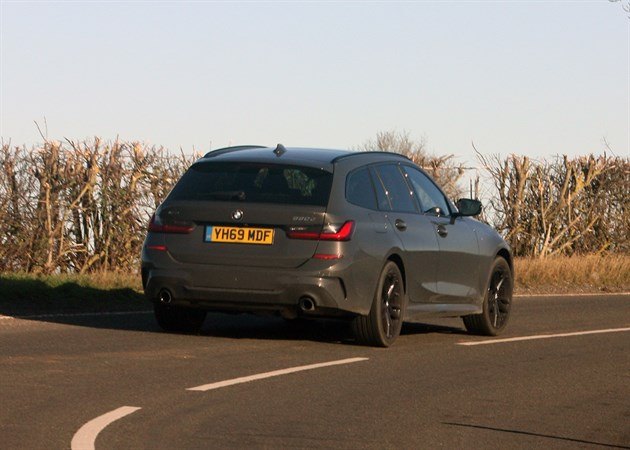 Sadly, it's not all sunshine and rainbows. For sure, this is a truly brilliant car, but the joy is tinged with sadness because all is not well under the metal of this otherwise brilliant, bruising, BMW estate. 
I've already booked the 330d in with the local BMW workshop for a new door mirror housing. Now the steering has developed an awful creaking sound. At first I thought it was simply water getting into one of the joints, but over the past few days the noise has grown louder and I think there is something rubbing against the steering column somewhere. 
As if by chance, my local dealer called me to say the new door mirror housing had arrived. Brilliant, I thought, I can kill the two mechanical birds with the same stone. But no, the dealer said the car would need a new booking because the early January slot I had been assigned didn't include a loan car. And apparently loan cars are in short supply. So when will they see me? Not until early February.
That's an awfully long time to wait, but sadly there is nothing I or the BMW dealer can apparently do about. And that means I'll be forced to live with my BMW's demons for a few more weeks yet. Pity. Problems aside, it's a cracking family car.
« Earlier: How do you fix a BMW folding door mirror? Later: Why winter is better with BMW xDrive »
Updates

Want a slick automatic gearbox? You will probably want a BMW 3 Series Touring...

Diesels are a a dying breed and few will mourn their loss. But Dan will be wearing a black armband when the BMW straight-six is sent to the big car park in the sky.

Looking for a premium compact estate? The BMW 3 Series Touring could be the car for you, says Dan.

It's been a long wait, but the 3 Series Touring's faults have finally been fixed.

Winter woes? Not likely. Dan explains why the BMW 3 Series Touring is a true winter warrior.

27 December 2019: Happiness is a warm gunmetal grey 3 Series Touring
Two thousand miles in and Dan has already been taken by his big, bruising bimmer.

Electrical gremlins strike as the 330d's door mirror decides to down tools and stop working.

The BMW 330d Touring is the car that will (probably) mark the end of the six-cylinder BMW diesel. Dan thinks the Germany carmaker has saved the best for last.