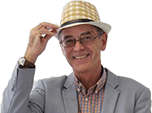 DSA online test booking downtime

If you're planning on booking your driving test over the weekend then be aware that the DSA online booking form will be offline from 6PM on Friday 2nd September until 6PM on Monday 5th of September.
The system usually allows users to book a practical test using a simple form, and gives a range of open slots and allows users to pick the most suitable.
The downtime over the weekend is due to essential system maintenance work, and it affects new bookings as well as users who wish to check or change their existing booking.
The official page for booking your test is here.
Discuss driving tests, lessons and all other driving related topics on our Facebook page. 
Comments