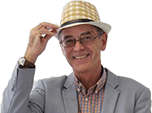 Main dealer or independent for older car maintenance?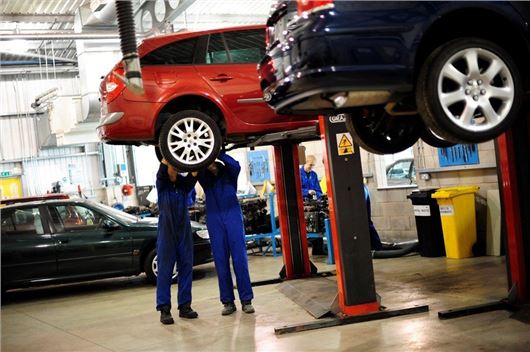 Using a main dealer for servicing is almost a necessity with a new car, but as models age the tendency to move to cheaper independent garages increases. It might come as a surprise that one in six owners of ten year old cars still uses a main dealer for servicing and maintenance then, despite the extra cost and the lack of manufacturer warranty protection.
According to a study by Warranty Direct 16% of people who own ten-year-old cars still use main dealers for servicing. With newer cars – even those out of manufacturer warranty, the number is higher at 37% for those with three-year-old vehicles. Overall, across all three-to-ten year old cars, 22% use main dealers despite the increased costs, according to the Warranty Direct study.
One in six of 10 year old car owners (16%) still use main dealers to service their cars despite having to pay a significant premium in labour rates. That figure more than doubles for drivers of three-year old vehicles – often just out of manufacturer warranty – with 37% choosing to have their car looked after by a franchised workshop, according to a new study by Warranty Direct.
By brand, Lexus, Porsche and Mercedes-Benz owners are most likely to take their vehicles to franchised premises with 58%, 54% and 49% respectively choosing main dealer workshops. By contrast, just 10% of Fiat owners and 11% of Vauxhall owners have the same inclination. Warranty Direct offers owners of out-of-warranty cars the option to extend their warranty, covering the cost of unexpected problems.
The table below shows how loyal owners of major makes and models are to their franchised dealer when their warranty period has expired.
Manufacturer

Garage Choice (Average % of vehicles registered between 2001 & 2010)

Franchised

Non-franchised

Lexus

58%

42%

Porsche

54%

46%

Mercedes-Benz

49%

51%

Alfa Romeo

44%

57%

Jaguar

43%

57%

Land Rover

39%

61%

BMW

38%

62%

Audi

30%

70%

Volvo

27%

73%

MINI

24%

76%

Toyota

23%

77%

Nissan

22%

78%

Volkswagen

21%

79%

Honda

21%

79%

Mazda

21%

79%

Skoda

21%

79%

Mitsubishi

15%

85%

SEAT

13%

87%

Citroën

13%

87%

Peugeot

12%

88%

Renault

12%

88%

Ford

12%

88%

Kia

12%

88%

Hyundai

12%

88%

Vauxhall

11%

89%

Fiat

10%

90%
Comments
Author

John Slavin
Latest