Potential seat belt fault forces Volvo to recall two million cars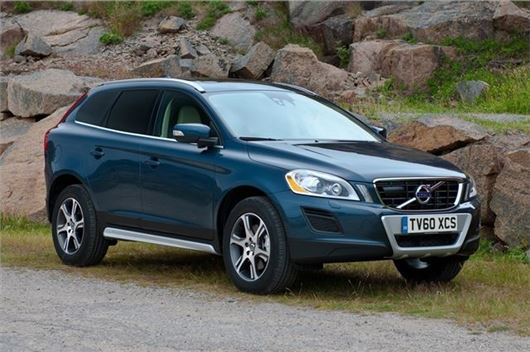 Published 01 July 2020
Volvo is recalling 2.2 million cars globally due to a potential seat belt issue.
The safety recall applies to various Volvo models built from 2006 to 2018, with almost 170,000 cars in the UK being affected.
The issue is related to a steel cable connected to the front seat belts, which can wear out over time, weakening the seat belt. 
A spokesperson for Volvo has told HonestJohn.co.uk that the recall is a precautionary measure, and it is yet to find any faults with the UK cars it has inspected so far. Owners of all affected cars should be contacted by their local Volvo dealer in the coming weeks.
The recall is Volvo's largest ever and applies to the S60, S60 Cross Country, V60, V60 Cross Country, XC60, V70, XC70 and S80 made from 2006 to 2018. All of those models are previous, rather than current-generation cars. 
Volvo says that instances of the fault manifesting is "extremely rare" but that "in extreme cases, damage to the cable, which is located in a rubber sleeve on the outside of the seats, could result in reduced seat belt restraint function."
The Swedish firm - which emphasises safety in its models - actually invented the three-pointed seat belt in 1959, but famously made the patent open so other firms could fit the safety tech.
| | | |
| --- | --- | --- |
| Model | Model Year | Production dates |
| S80 | 2007-2016 | 2006-02-07 / 2016-04-08 |
| S60 | 2011-2018 | 2010-05-21 / 2018-08-14 |
| V70 | 2008-2016 | 2007-03-14 / 2016-04-27 |
| XC70 | 2008-2016 | 2007-05-09 / 2016-05-30 |
| S60 Cross Country | 2016-2018 | 2015-04-13 / 2018-05-30 |
| V60 | 2011-2018 | 2010-06-22 / 2018-08-27 |
| XC60 | 2009-2016 | 2008-03-18 / 2016-04-22 |
| V60 Cross Country | 2015-2018 | 2014-12-04 / 2018- |
Comments
Author

Georgia Petrie
Latest