New 2022 Honda Civic Type R on the way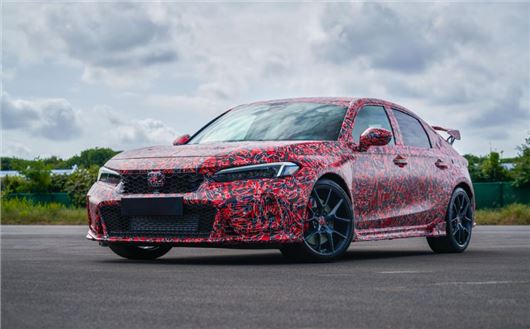 Published 14 October 2021
2022 Honda Civic Type R will rival Volkswagen GTI hothatch
New Type R will get a range of updates but feature the same 320PS engine as before
Prices expected to start in the region of £35,000
Longed after the driving experience of the formidable Honda Civic Type R, but struggled to come to terms with the way it looks? Well, Honda hears you – and this is the result.
It's the new Honda Civic Type R revealed in camouflage but giving us all we need to know that it's not going to be as in-your-face as the current car. Although, admittedly, you do still get a rather larger rear wing.
What you don't get is the light spraying of aero details that make the current car look so off-putting to some – like it's driven through Halfords' front window and taken most of the contents with it. Not ideal when you're trying to tempt away conservative Golf GTI buyers.
This car should solve that problem. Sure, there's that wing, aggressive bumpers, side skirts and a trio of centrally located exhausts, but the old car's roof vortex generators (yes, they were a thing), winglets and red-trimmed wheels have gone. The remaining silhouette is still very clearly 'Type R' just said that little bit more softly.
You can expect the same well-judged improvements to be made on the inside. You'll likely find an infotainment screen in place of conventional dials and a centre display that is easier to use than the one in the current car – itself a vast improvement on the screen that came before. Quality will also be improved, while the current car's impressive interior space – it has more rear legroom and a bigger boot than almost all its rivals – is set to stay.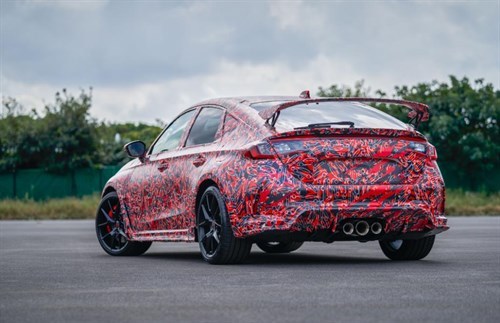 Something else that will remain is the engine. Despite rumours of a hybrid motor, the latest Type R is set to keep a variant of the current car's 320PS four-cylinder unit – which gets it from 0-62mph in 5.7 seconds and on to a top speed of 169mph. 
It'll remain front-wheel drive, serving its power through a limited slip differential but expect revised suspension and steering to make the car's performance even more accessible. 
1
Is the Honda Civic Type R fast?
The Honda Civic Type R might be a sensible hatchback, but it's also a serious performance car with grip and straight-line go that'll humble so-called sports cars. Fun? You betcha. 
2
Is Civic Type R overpriced?
The global semi-conductor shortage means that Honda Civic Type Rs are holding their value exceptionally well – you'll need £27,000 to get your hands on a good one, while new cars are commanding a £10,000 premium on their list price.
3
Is the Honda Civic Type R fast? (1)
The Honda Civic Type R's 320PS turbocharged engine gets it from 0-62mph in 5.7 seconds and on to a top speed of 169mph – it's fast. 
Ask HJ
Is it time to think of the original Honda Civic Type R as a classic?
Just reading about the new MK10 Honda Civic, which got me thinking: Is it time to start thinking of the original Honda Civic Type R from 2001 as a classic? All the ingredients are there. One to watch? What have values been doing recently?
Absolutely. The EP3, as I think they're known, was (and still is) a fantastic car. Assembled in Swindon, 5.8 secs 0 to 62mph, 200PS - it was rightly named 'hot hatch of the year' by many corners of the motoring press. However, if you're thinking of buying one today then approach with care. As with any performance car, you'll need to find one that hasn't been thrashed (or worse) so a good service history is crucial. Prices are fairly steady in the £2500 to £3500 bracket, although the odd one crops up at £5000 from time to time. It's hard to see prices getting any lower and with a new generation of Civic Type R due, it means that 2001-2006 Civic Type R is certain to grow in desirability.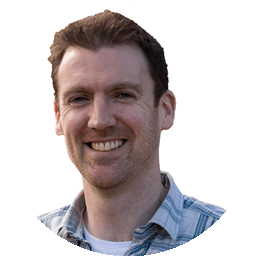 More Questions
Ask HJ
Where should I sell my Honda Civic Type R?
I own November 2005 Honda Civic Type R (original shape) in good condition with just 30,000 miles. I love it but I am reluctantly considering selling it as, for various reasons, I need a car with five doors and better access. Where should I sell/advertise it as I guess its part exchange value is low, even though my local Honda garage raves about it?
Someone in the Type R Club (www.civictype-r.co.uk) will give you the best money for a perfect condition low mileage original Type R. An excellent 5-door substitute is the same-shape Honda Civic Type S that had a detuned 160PS version of the Type R 2.0-litre engine.
More Questions
Comments
Author

Russell Campbell
Latest