Black Friday: dealers slash prices as Vauxhall Mokka X faces the axe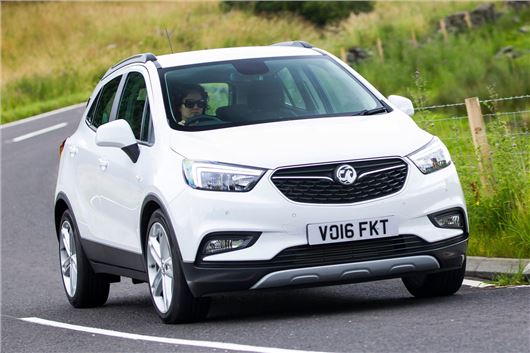 Published 29 November 2019
Dealers are cutting thousands of pounds off the Vauxhall Mokka X crossover as production of the current model comes to an end.
Vauxhall has confirmed the popular Nissan Juke rival will be replaced with an all-new model, but it's unlikely to arrive in the UK before 2021.
>> Best Pre-Reg and Nearly New Car Deals
More than 200,000 Mokka X models have been sold in the UK despite it only receiving minor updates since its launch in 2012. It pre-dates PSA Group's takeover of Vauxhall, meaning it's based on an old General Motors Platform along with the now-axed Vauxhall Viva.
"After a hugely successful seven years on sale, and with over 200,000 sold in the UK alone, Mokka X order banks have now closed," said a Vauxhall spokesperson.
"An all-new next-generation Mokka X SUV will be fully electrified, and go on sale in 2020."
It's understood that its replacement will, like the new Corsa, be offered as an electric car. It could be 2021 before deliveries start in the UK, however.
While the Mokka X is still showing on Vauxhall's website - including the online configurator - the brand says it's now only selling cars from stock, which is now running low after production ended in June.
There are some excellent pre-reg deals to be had, however. A search of the classifieds reveals as-new Mokka Xs advertised for as little as £14,000 - a saving of more than £6500 off list price.
Dealers are advertising nearly 400 nearly-new Mokka X models in our classifieds meaning now could be the chance to grab a pre-Christmas bargain.
Comments
Author

Andrew Brady
Latest