Toyota to build Suzuki-badged cars in the UK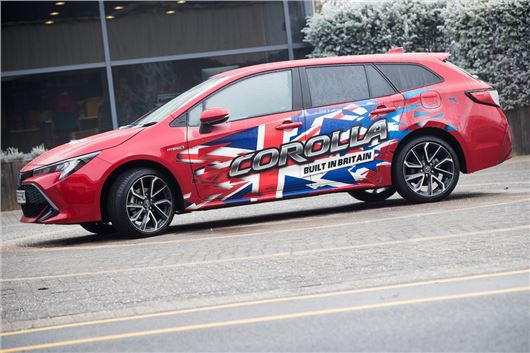 Published 20 March 2019
A new partnership announced today will soon see Toyota building Suzuki models at its Burnaston plant in Derbyshire.
The two car manufacturers first revealed they were discussing working together in 2017, but today they've announced concrete plans which will see the Japanese firms teaming up in a bid to remain competitive in a period of 'profound transformation'.
As part of the plans, Toyota will build two electrified vehicles for the European market based on existing RAV4 and Corolla estate platforms - the latter of which will be produced at Burnaston. These will be badged and sold as Suzuki models. In return, Toyota will adopt Suzuki engines for compact cars at its plant in Poland.
While Toyota is a long-established producer of hybrid vehicles, Suzuki has only dabbled in mild hybrid technology in recent years. The partnership is likely to see self-charging hybrid Suzukis to be introduced, as well as plug-in hybrid models.
"At the time we announced our scope of cooperation in May last year, I spoke that we will strive for success globally," said Suzuki's chairman, Osamu Suzuki.
"I have seen progress in the partnership since then, and it is my pleasure to be able to make this announcement today regarding the status of partnership on a global basis, including Europe and Africa. In addition, we appreciate the kind offer from Toyota to let us make use of their hybrid technology. We will continue our utmost efforts."
The partnership also includes various plans to work together in India and Africa.
Comments
Author

Andrew Brady
Latest