Electric Mercedes-Benz EQC SUV takes on Jaguar I-Pace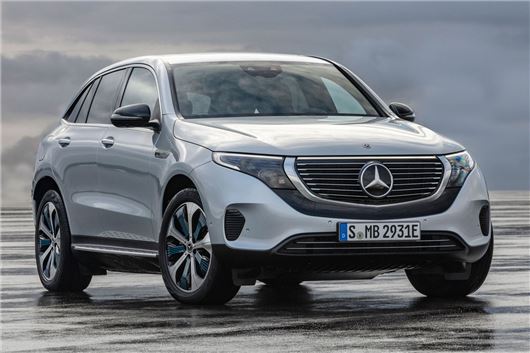 Published 06 September 2018
Mercedes-Benz is joining the electric SUV market with the EQC - a car that could undercut the Jaguar I-Pace, Tesla Model X and forthcoming Audi e-tron when it goes on sale in 2019.
Although a start price is yet to be confirmed, the EQC is expected to cost from around £60,000 and will have a real-world range of 280 miles.
Electric motors at the front and rear axles produce a combined output of around 408PS and maximum torque of 765Nm. Five different drive modes (comfort, eco, max range, sport and individual) allow drivers to choose whether to preserve energy or prioritise driving dynamics depending on their requirements.
As with rival electric cars, the driver will also be able to increase and decrease the amount of energy recuperation using paddles behind the steering wheel. This allows you to slow down by simply lifting off the accelerator without wasting energy by braking.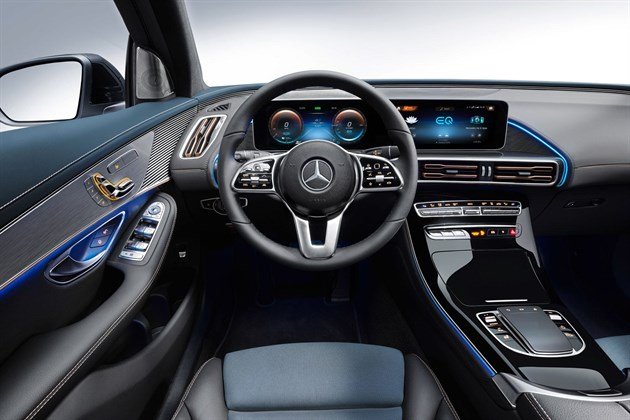 A trick eco assist feature prompts the driver to lift of the accelerator when appropriate, for example when approaching a lower speed limit.
The five-seat SUV marks the introduction of the firm's EQ electric car sub-brand with a three-door hatch based on the concept EQA set to follow.
Although the EQC isn't as dramatic to look at compared to the Tesla Model X and Jaguar I-Pace, it does feature a number of characteristics set to define the EQ brand. There's still a grille at the front of the car, featuring a large Mercedes-Benz badge, but it's flanked by a line of optical fibre intended to connect the daytime running lights.
Inside looks typically Mercedes-Benz, meaning high quality materials and the latest MBUX infotainment system as seen in the latest A-Class. The brand is promising high levels of refinement, with rubber mounts for the electric powerpacks contributing to an extremely quiet cabin.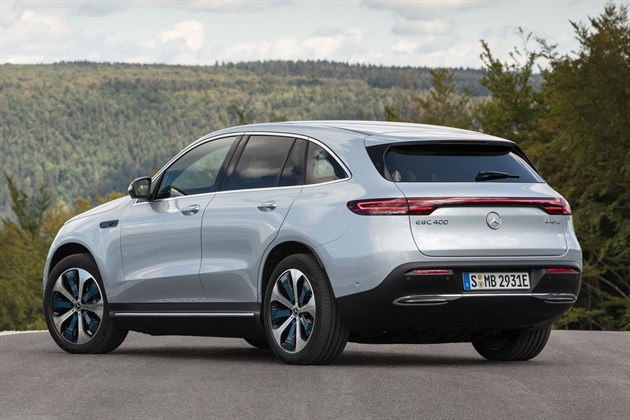 We'll find out more about the Mercedes-Benz EQC when it makes its debut at this year's Paris Motor Show in October. Sales are expected to begin late in 2019.
Comments
Author

Andrew Brady
Latest