2019 Mazda 3 Skyactiv-X Revealed and Driven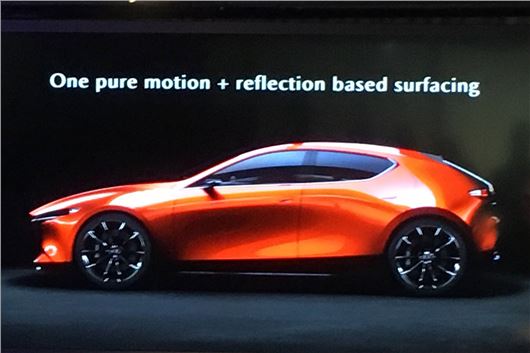 Published 21 February 2018
The 2019 Mazda 3 will be the first car to be fitted with Mazda's Skyactiv-X SPCCI engine.
That's a 'Spark Controlled Compression Ignition' petrol engine that uses spark ignition as well as compression ignition to achieve as perfect as possible fuel/air ratio. The first time it has been done.
This makes it around 20% more energy efficient than a current Skyactiv G engine and on a par with a Skyactiv D. Around 60mpg.
The ideal air/fuel ratio is the stoichiometric 14.7:1 (Lambda 1), but with conventional engines this does not always happen. Mazda's Skyactiv-X super-lean burn system can achieve Lambda 2.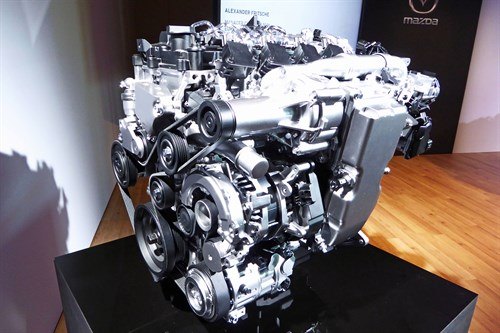 There are a lot of complex technical reasons why no one has done this before. Mazda has managed it by means of a 16:1 compression ratio, a spark plug in the combustion chamber, an air compressing supercharger and a new engine computer controlled by cylinder pressure sensors that seamlessly switches between spark ignition and compression ignition. 
Whereas most diesels work best between 1,500 and 2,000rpm the Skyactiv-X petrol offers peak economy from 1,000-3,000rpm. The 2.0 litre engine develops maximum power of 190HP, with 220Nm at 1,800rpm, maxing at 230Nm between 4,000 and 5,000rpm. And because of the wide torque band, the engine does not need a 7, 8, 9 or 10-speed automatic transmission. 6 ratios are enough.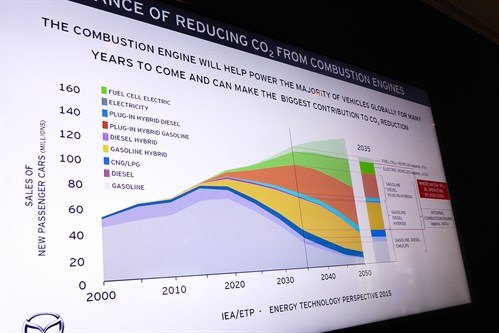 There is a massive debate about what is the best way to power motor vehicles over the next 50 years. Politicians have leaped onto the 'zero tailpipe emissions' bandwagon, favouring battery powered electric vehicles. But this is not without carbon and environmental costs. Electricity has to be generated and most of it is still comes from coal, oil and gas fired power stations. On top of that, mining lithium for batteries is far from environmentally friendly. Manufacturing batteries emits a colossal amount of CO2. And here's a significant energy loss transferring electricity from the power station to the car battery to the wheels.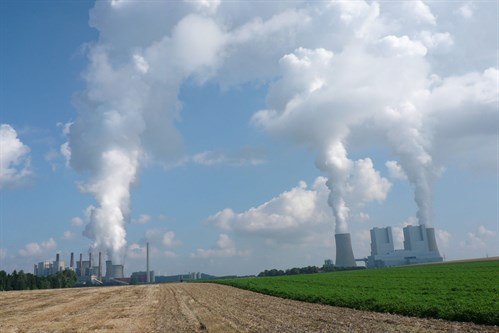 So, instead of worrying only about tailpipe emissions, Mazda prefers to think "oilwell to wheel". The total environmental cost. Professor Jesus Benajes of the University of Valencia thinks, "A very efficient internal combustion engine would be the best solution." There is actually no way the World's cars can all be electric by 2040. By 2035, most vehicles will still have an internal combustion engine, even if combined with hybrid drive. Which is why Mazda wants to make the World's most efficient petrol engines and is working with Toyota to eventually combine them with hybrids.
Meanwhile we need to get the environmental effect of cars and vans into proportion. They "only" emit 12% of the World's CO2. Probably less than the World's cattle does, when the environmental and carbon cost of feeding the cattle is accounted for. Maybe we could solve the problem by banning beef. But the World doesn't want to do that, so we are concentrating on cars.
There will be a lot more to the 2019 Mazda 3 than the Skyactiv X engine. Like Citroen with the new C4 Cactus, Mazda has also been working on the seats, the suspension and taking body and chassis rigidity to another level.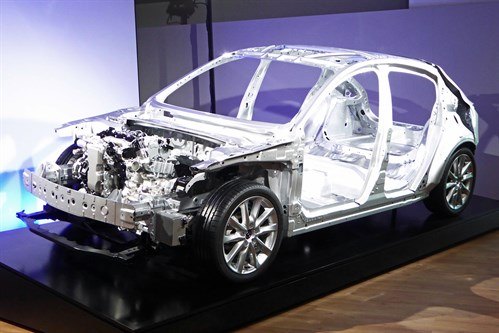 The seats are specially constructed to keep the occupant's pelvis upright, emulating its position when a person is walking, which enables the upper body to self-balance in the same manner as a walking man. Bigger dampers, more upright struts, new spherical suspension bushes and reduced vertical stiffness in the tyres increase comfort. On top of that massive attention has been devoted to ensuring high diagonal stiffness and particularly stiff load intrusion points around the strut top and damper mounts.
As a further example of reducing Noise, Vibration and Harshness Mazda has paid particular attention to where intrusive noises come from. One point in particular is at the top of the 'B' pillar where it attaches to the roof, which just happens to be right next to the driver and front passenger's ears. So for the 2019 Mazda 3, this area is triple skinned.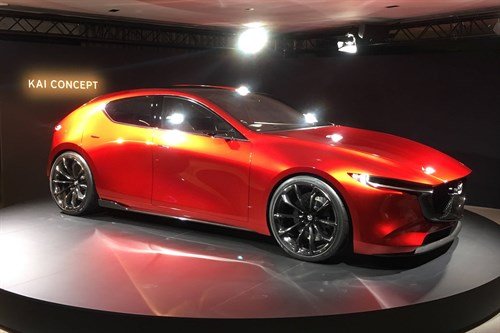 We were shown a concept car the KAI, that is all about reflection of light. Instead of designing the body on a computer it is instead sculpted the old-fashioned way, in clay so that when painted the surfaces catch and reflect light in an ever changing way.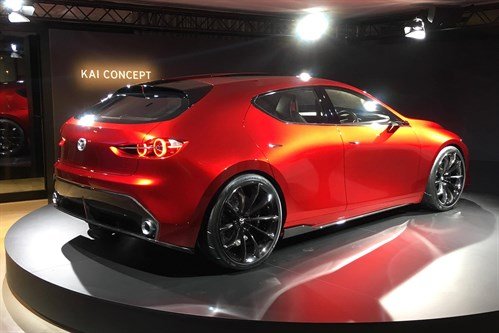 And on top of this, though Mazda refused to confirm that its KAI concept is actually very close to the production body of the 2019 Mazda 3, certain aspects of structure, such as the rear light mountings, seem to match it exactly.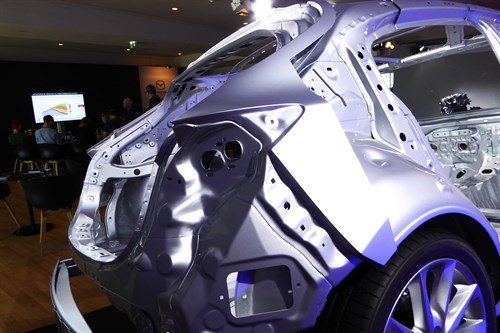 Sure it won't get the pop-out flush door handles, the 22-inch wheels, the solid ebony console, or the retro dished steering wheel of the concept. But it's the same size as the current Mazda 3, so take it from me, the 2019 Mazda 3 is not going to be significantly different.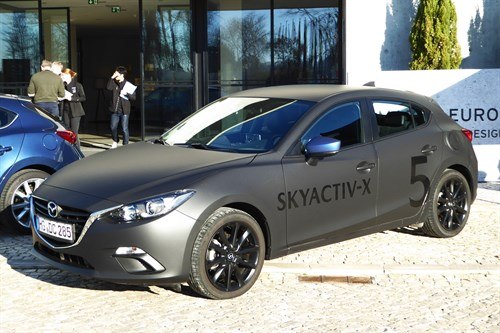 Then we actually got to drive the new car: the engine and the body structure but hidden beneath body panels of the current Mazda 3.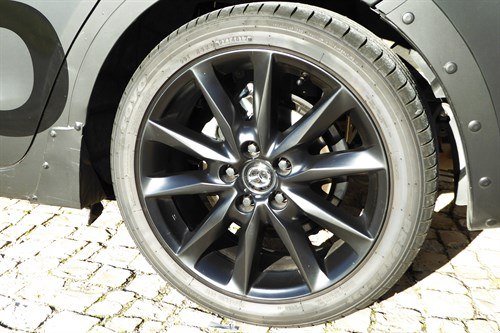 It's extraordinarily smooth and refined. The steering is more positive than the already decent 2017 Mazda 3, even on 215/45 R18 89W tyres, which probably will see production. The ride is excellent. NVH next to non-existent. And even the new seats provide excellent lumbar support.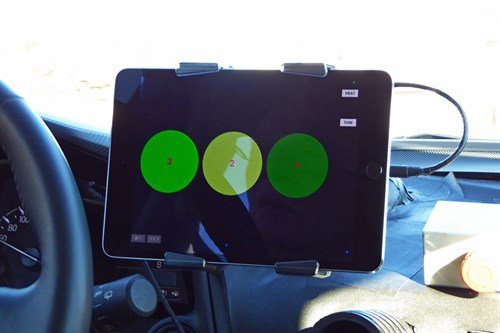 On the level, at small throttle openings it was actually possible to achieve a perfect fuel air ratio that combined every molecule of fuel with air.
A petrol-engined car that drives, rides and handles beautifully, looks as good as this, and should still turn in 60mpg.
Isn't that what the World is going to need in 2019?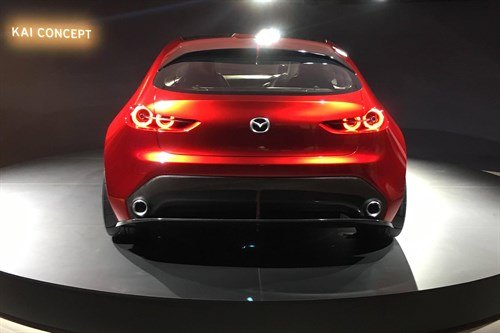 Comments
Author

Honest John
Latest