Citroen's unique new suspension makes its updated C4 Cactus the most comfortable compact hatchback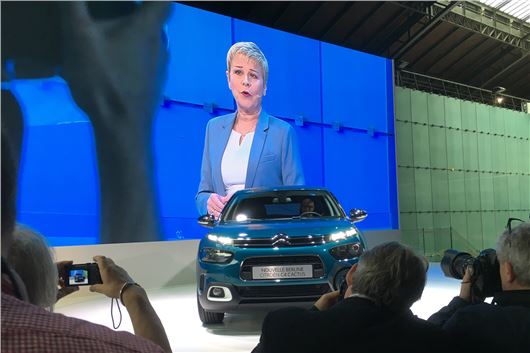 Published 26 October 2017
In the words of Citroen CEO Linda Jackson, "Our goal is to make cars that shake up the market." 
That's a slightly unfortunate choice of words because 'Citroen Advanced Comfort' makes the new C4 Cactus virtually shake proof.
'Progressive hydraulic cushions' at each end of the dampers, front and rear, absorb suspension travel at both extremities, allowing slightly softer coil springs to be fitted. Total travel is 80mm, with up to 60mm on compression and 50 on rebound. The cushions soak up oscillations, so the system absorbs road surface irregularities giving an extremely smooth 'magic carpet ride'.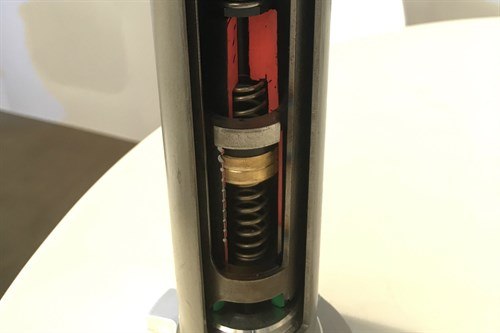 It isn't the same as Citroen's oleo-hydractive suspension first seen on the rear of the Traction Avant in 1954, then applied to all four wheels of the legendary DS and adopted by Maserati, Rolls Royce and Mercedes Benz.
This is a relatively simple system that, together with some other changes, will only add around £500 to the price of a C4 Cactus.
Citroen didn't stop at the suspension. Its 'Comfort is the new Cool' campaign continued to the seats that are made of a 60mm deep squab cushion of high density foam, topped with a 15mm layer of supple foam laid in squared patches. The massive advantage of this is the seats are immediately comfortable, support a greater area of the lower body, and keep the occupant securely in place without the need for raised side bolsters. Even after 5 years test use there was no deterioration. The seat remained exactly the same.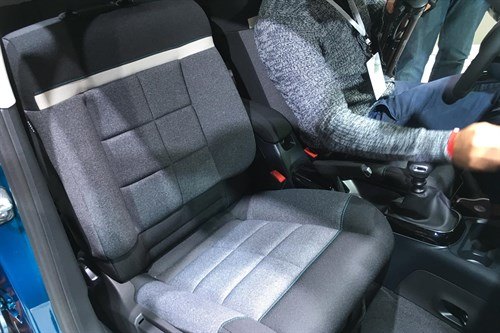 Despite the huge advances in suspension and seating, the 2018 C4 Cactus is essentially a mid-life revamp. The lilo-like 'air bumps' are  relegated to the bottoms of the doors making the car's appearance less "divisive".
Options now include slot and parallel park assist, camera triggered active safety brakes, driver attention alert, 'Connect Box', 'Connect Nav', 'Mirror Link', speed limit recognition and recommendation, Grip Control with all weather tyres, 16-inch and 17-inch alloy wheels, and now PSA's 1.2 Puretech 130 engine that with a 6-speed manual transmission gives the C4 Cactus a 0-60 of 8.4 seconds.
There is also scope for customisation with 9 body colours and four colour packs.
So the car most of us knew and some of us loved has now moved upmarket a touch, but it's the comfort level that will find it the most friends. It arrives in the UK in Spring 2018.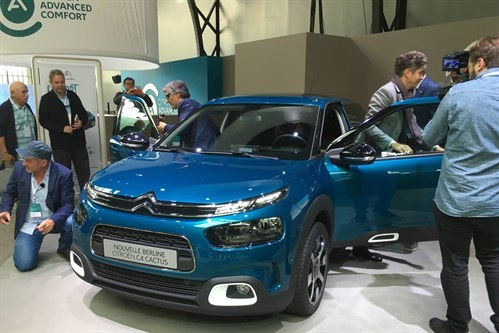 Comments
Author

Honest John
Latest