10 things you need to know about the Hyundai i30 N
Hyundai is better known for making honest, reliable, affordable and good value cars – but that's all set to change with the i30 N. It's a real, true effort at making a rival for established hot hatches like the Volkswagen Golf GTI.
Here are 10 things you need to know about Hyundai's new hot hatch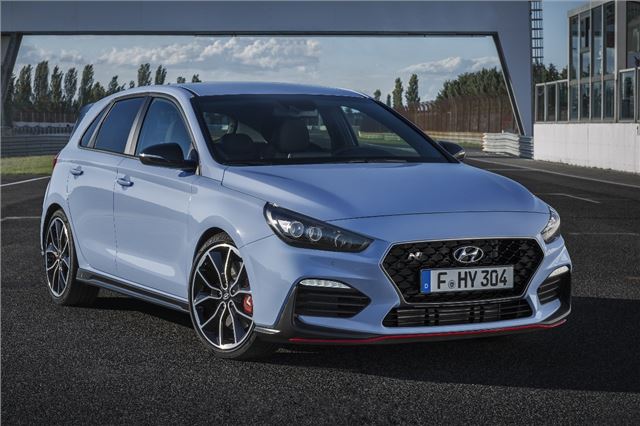 1


It's the first true high-performance Hyundai
Hyundai has made 'sporty' cars in the past, including the Coupe and the Veloster, but the i30 N is the first true high-performance model, with a 2.0-litre engine that produces more than 250PS. More importantly, it's turbocharged to deliver a chunky 353Nm of torque from 1450rpm.
Prices start are to be confirmed but at the reveal event they were hinted to be "disruptive", meaning it's expected to provide good value for money. We can only make a wild guess at what that actually means in terms of pounds and pence – but expect to pay from around £27,000 when the car arrives in late 2017.
Comments