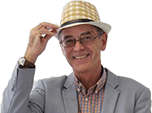 Hyundai Veloster (2012–2015)
Last updated 3 October 2016
Coupe with clever extra rear side door. Prices start at £17,995. Available with new DCT dual clutch automatic. Turbo version from mid 2012.
Other coupes are more enjoyable to drive.
Updated 3 August 2016
Report of 36,000 mile Hyundai Veloster exhibiting gear change noise in low gears and under load, sort of clanking when engaging gear. Previously had repair under warranty, garage went through all linkages...
Introduction
If you thought the Hyundai ranged lacked a bit of sparkle and excitement then the Veloster is the car to change that. It's the first 'sports' car from Hyundai since the Coupe went off sale in 2009. But this is a very different car. For starters it's actually a three-door coupe. And that's not counting the tailgate. It has one door on the driver's side but has two doors on the passenger side, in a similar way to the MINI Clubman.
This makes getting in and out of the back a lot easier and means the Veloster is a viable option even if you have children. It works well and doesn't spoil the looks of the coupe either. And talking of looks this is one coupe that truly stands out. Unlike alternatives like the Vauxhall Astra GTC, the Hyundai isn't based on a standard hatchback, it's very much its own car.
The styling at the back may not be as successful as the front, but there's no denying that the Veloster is a distinctive car and one that stands out from other coupes. The engine line-up is simple with just one 1.6-litre petrol (confusing called a GDi). The standard version has 140PS while there's a turbocharged model with 186PS that feels considerably more sprightly and eager.  The Veloster is also the first car to be available with Hyundai's new DCT double clutch gearbox. Enjoyable to drive and comfortable, the Veloster is a great all-rounder.
Prices start at £17,995 which is good value when you compare it to the competition and consider the list of standard equipment which includes Bluetooth, climate control and parking sensors. But perhaps the real clincher is the five-year/unlimited mileage warranty which comes as standard.
Owners' reviews
looks sporty but cheap to run.