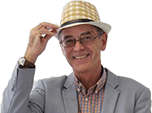 75th anniversary updates for Jeep Grand Cherokee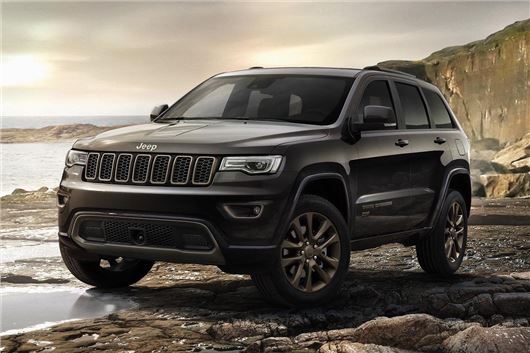 Published 05 July 2016
Jeep has announced "a raft of enhancements" for the Grand Cherokee, as well as some details on the limited edition 75th Anniversary model.
Firstly, the Grand Cherokee's eco credentials have been given a smattering of credibility with a new start/stop function and a switch to an electric steering rack. Together they reduce the CO2 output from the 3.0-litre V6 diesel by 14g/km to a mere 184g/km, which equates to an official 40.4mpg.
Electric steering racks are a pariah among sports car enthusiasts on account of their "unnatural" feel, but that doesn't matter much here, obviously. That said, Jeep has seen fit to give the new steering rack selectable driving modes, so you can employ different degrees of firmness.
Other than that there are a couple of new colours and thicker glass to reduce in-cabin noise for the updated Grand Cherokee. Oh, and the gear lever is a different shape now too.
Pricing for the 2016 model year Grand Cherokee starts at £45,050 for a Limited spec model. You can order one now.
You can also order a 75th Anniversary edition now for £50,550, although with only 125 coming to the UK you'll have to be quick to get one. Maybe. 
Also powered by the 350PS V6 diesel linked to an eight-speed automatic, the 75th Anniversary model is differentiated from regular old Grand Cherokees with the following: exterior detailing and alloy wheels, 20-inch ones, painted bronze, a new grille, a dual sunroof, black leather with orange stitching and a Safety Pack. That pack includes crash mitigation, blind spot monitoring and cruise control.
It's also available in an exclusive colour called Recon Green, as well as black, white and grey.
Even more limited is the Grand Cherokee SRT Night, of which only 30 will make the UK (hopes Jeep), powered by a 6.4-litre V8 petrol engine with 468PS. That equates to a 0-62mph time of "less than five seconds," and a frankly terrifying prospect of 160mph.
The £69,865 range topper has launch control too, enabling its owner to assert their unique brand of personality right off the driveway.
Comments
Author

Mark Nichol
Latest