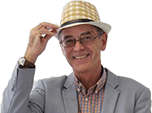 Alfa Romeo commissions new Disco Volante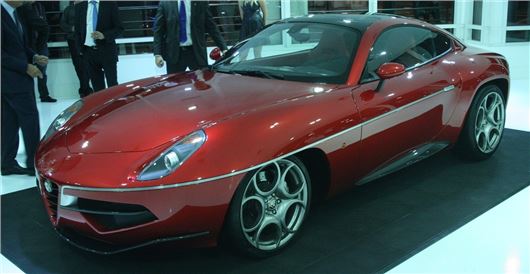 Published 12 September 2013
Alfa Romeo has paid tribute to the 60th birthday of its 1900 C52 'Disco Volante' by commissioning a 2013 edition of the car. The Disco Volante - which is Italian for flying Saucer - was unveiled in London and will be available as an exclusive custom build from Touring Superleggera of Milan. Each car will take six months to build and cost around £350,000.
As you might expect, production will be on-demand only and each car will be powered by the same front mounted 4.7-litre V8 engine as the 8C Competizione. Each Disco Volante will be capable of accelerating from 0 – 62mph in 4.2 seconds, before reaching a top speed of 180mph, and power will be delivered to the rear-wheels by a six-speed, sequential transaxle gearbox with electronic control and paddle-shift gear selection.
The body of the Alfa Romeo 8C remains largely unchanged, although the doorframes, roof and C-pillar have been modified match the car's new shape.
Inside, the Disco Volante gets red LED interior light profiles, aeronautical-inspired instruments and a 'science fiction' feel dashboard. As you'd expect, there's a heavy helping of leather and buyers can personalise the interior design.
The 1952 Alfa Romeo C52 'Disco Volante' was a concept icon of its time due to its flat and aerodynamically-efficient aluminium body. Based on the Alfa Romeo 1900 C and featuring a tubular chassis, with a 1997cc engine, the Disco Volante could reach speeds of 140mph. A 3.5-litre version with a straight-six racing engine was created for Juan Manuel Fangio and Alfa raced the Disco Volante at national level, but only enjoyed limited success.
The new incarnation of the 'flying saucer' is now on sale, although Alfa Romeo say production will be limited.
Comments
Author

Dan Powell
Latest