Ford announces power upgrades for Focus ST and Fiesta ST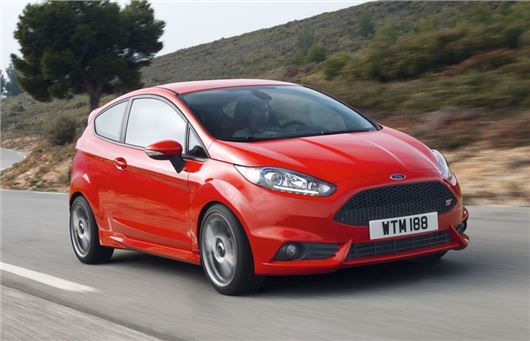 Published 18 July 2013
Ford has released official power upgrades for its Focus ST and Fiesta ST models, improving performance by 24PS and 33PS respectively. Provided by Ford's in-house tuning experts Mountune, the upgrades will be available from September and cost £1225 for the Focus and £599 for Fiesta.
Owners of the £21,995 Focus ST will get a raft of Mountune improvements for an additional £1225, including a cast alloy inlet duct, high-flow air filter element and an enlarged alloy intercooler. The Focus ST's 2.0-litre EcoBoost engine is upgraded to an impressive 275PS and peak torque rises to 400Nm to improve 31-62mph acceleration to 4.9 seconds. The Focus will also be able to cover 0-62mph in less than six seconds, making it considerably quicker than both the RenaultSport Megane 265 and Volkswagen Golf GTI.
Mountune upgrades for the £16,995 Fiesta ST improve power to 215PS, with the fitment of an upgraded ECU, re-modelled air box, secondary inlet duct and a high-flow filter element. The Fiesta ST's 0-62mph is marginally improved – from 6.9 to 6.7 seconds – while 31-62mph acceleration increases to 5.7 seconds - a significant improvement of 0.7 of a second over the standard ST.
The power improvements can be fitted in 90 minutes at any of the UK's 120 Mountune-appointed Ford dealers and the upgrades are fully compatible with Ford's warranty.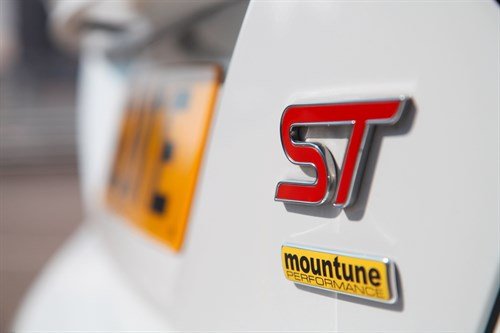 Comments
Author

Dan Powell
Latest