Vauxhall teases 'Cascada' convertible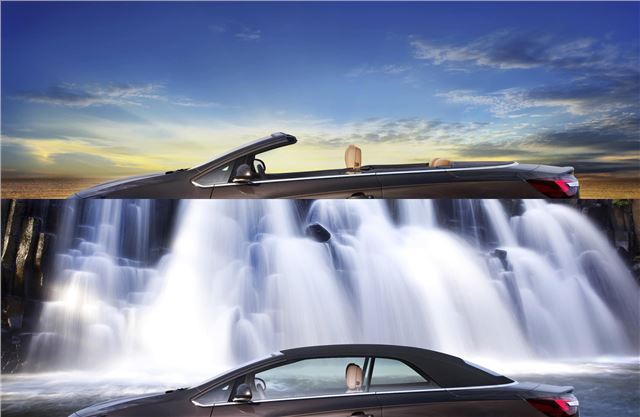 Vauxhall has released teaser images of its new four-seat soft-top model, which features a folding fabric roof that can be retracted at speeds of up to 30mph. Unfortunately the images only show the upper half of the car. 
Details are sparse, and because the Adam is centre stage at the Paris Motor Show this year, Vauxhall won't be displaying the Cascada. What is clear is that the car is larger than previous Vauxhall convertibles like the Astra TwinTop.
With a length of 4.7 metres it's longer than the BMW 3 Series Convertiblet, the Peugeot 308CC and the Audi A5 cabriolet, as well as the previous Astra TwinTop.
The name Cascada means 'waterfall' in Spanish – it's a novel name, as seems to be the trend with Vauxhall models at the moment, with the Adam and Mokka arriving soon. Regardless of the name though, the Cascada will likely share components from the current Astra and Insignia models.
Details on pricing, engine and specification are yet to be announced, but you can expect the familiar mix of petrol and diesel powerplants and prices from around £20,000. 
Comments