BMW to launch 'BMW i' sub-brand for 'zero emissions' vehicles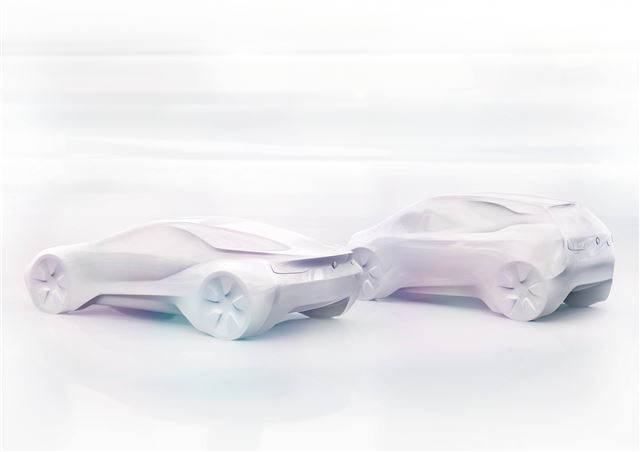 BMW has launched a new sub-brand for its 'zero emissions' cars called 'i'. In the same way that the M Division caters for performance cars, 'i' will be used to designate the firm's lowest emitting models.
The first to models to be launched under the new sub-brand will be the i3 and i8 (pictured under covers), which will go on sale some times in 2013.
There is a new 'i' logo and BMW i models with have a blue outline surrounding the BMW roundel.
"BMW i offers visionary cars and services, inspiring design, and an entirely new concept of premium mobility - all with a focus on sustainability", explained Robertson. The BMW i brand comprises vehicles and services developed since 2007 as part of project i, a BMW Group think tank exploring sustainable mobility solutions. It is the BMW Group's response to changing customer needs, including increasing demand for alternative drive trains, such as electric drive systems and hybrids. There is a widespread desire in megacities for solutions which intelligently combine the benefits of various mobility concepts in a single package.
"With BMW i, we are building on the success and strength of our core brand," emphasised Robertson. The BMW i3- previously known as the Megacity Vehicle - will be the BMW Group's first series-produced car for urban areas to be driven by electric power alone. The BMW i8, meanwhile, is based on the BMW Vision EfficientDynamics concept study. Its plug-in hybrid drive blends the sporting ability of a high-performance machine with the fuel consumption and emissions of a small car.
Both models are based on BMW's revolutionary construction concept known as LifeDrive architecture. An aluminium chassis houses the powertrain, and the passenger cell consists of high-strength but extremely lightweight carbon fibre-reinforced plastic (CFRP). "Both cars have been designed specifically for their respective alternative drive systems. We used the innovative architecture and CFRP to cancel out practically all of the extra weight added by the batteries. For our customers this means superior driving dynamics combined with significantly increased range using electric power," explains Klaus Draeger, BMW Board member responsible for development.
Like the BMW i3, the BMW i8 will also be manufactured at BMW's Leipzig plant.
Comments