Toyota to unveil Verso-S people carrier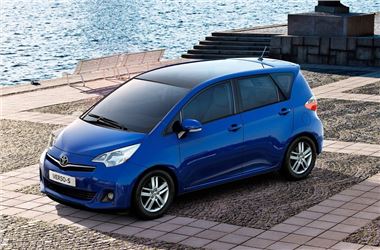 Toyota is set to unveil its new mini-MPV, named the Verso-S, at this year's Paris Motor Show which takes place in October. The rival to the likes of the Honda Jazz, the new Verso-S is Toyota's first small people carrier since the Yaris Verso and will go on sale in the UK in early 2011.
Few details have been given yet, but from the pictures it's easy to see that both the inside and the exterior styling are influenced by the larger Toyota Verso. However, there's also a hint of iQ in the design with a sharp front end.
According to Toyota the Verso-S is designed to be 'small, spacious and smart - an object lesson in space management.' and it has the shortest overall length of any B-segment MPV in Europe - less than four metres. It should be practical too with Toyota saying it has paid careful attention to detail with a practical and flexible interior designed to maximise the usable space.
Further details and specifications will be announced at the Paris Motor Show.
Comments