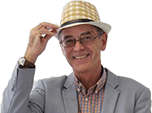 Alpina launches performance B3 S Bi-Turbo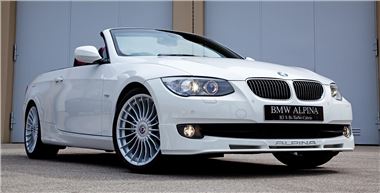 German firm Alpina has launched its exlcusive B3 S Bi-Turbo in the UK with first deliveries due in July 2010. Based on the BMW 3-Series and available as a saloon, Touring, Coupe or Convertible, it's been given the full Alpina treatment with unique styling and a high performance engine.
Power comes from a 3.0-litre straight-six which delivers 400bhp which is enough - in Coupe form - to give it a 0-62mph time of 4.7 seconds while economy is 29.1mpg with emissions fo 224g/km of CO2, an improvement over the previous B3 S.
The B3 S features a redesigned front spoiler and a new rear diffuser which encloses the tailpipes, reducing lift and ensuring optimum engine cooling. The Alpina Classic alloy wheels get the new design treatment seen on the latest B7.
It also comes with a switchable six-speed automatic transmission staying faithful to the Alpina ethos that the sporting nature of its cars should not compromise luxury, comfort and everyday usability.
The Alpina B3 S is available through Sytner dealerships with prices starting at £49,250 for the saloon, rising to £55,250 for the Convertible.
Comments