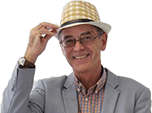 Nissan announces Leaf prices for Japan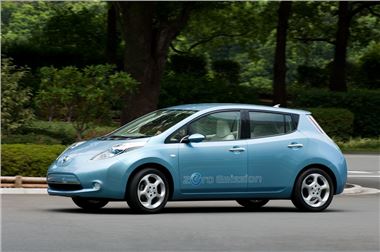 Nissan has announced that the electric Leaf will cost from £27,120 (3.6m Yen) or £21,592 (2.99m Yen) with Government incentives when it goes on sale in Japan in December.
European pricing (including UK prices) for the British-built Leaf will be announced in coming months, but if it's similar to prices in Japan, Leaf will cost just a few thousand pounds more than a Toyota Prius and considerably less than the £33,699 Mitsubishi i-MiEV.
Speaking at the Nissan Global Headquarters, Nissan Chief Operating Officer Toshiyuki Shiga announced that beginning April 1st consumers will be able to visit dealers throughout Japan to place their orders for Nissan LEAF. Mr. Shiga was joined for the announcement by Takao Katagiri, Senior Vice President for Sales & Marketing in Japan, who announced pricing and explained the purchase process.
In Japan, the price of Nissan LEAF will start from 3.76 million yen. If current government incentives in Japan continue through fiscal year 2010, Nissan LEAF will be eligible for a 770,000-yen government incentive credit. With the incentive, the consumer's net price for Nissan LEAF will be 2.99 million yen. Nissan LEAF will also be exempt from the car-weight tax and the car-acquisition tax. Nissan offers customers various purchasing methods, including a Nissan Auto Loan. For example, Nissan has designed a program that allows consumers to pay only 2.4 million yen as a down-payment and then a low monthly fee of 10,000 yen, which includes the cost for electricity. This approach makes Nissan LEAF not only radical in its technology, but also radical in its affordability for consumers.
Compared to cars in a similar class, Nissan LEAF's cost of ownership is competitive. Driving Nissan LEAF requires only electricity. During six years of ownership, the electricity cost would be 86,000 yen (£618). By contrast, the gasoline cost for a car in a similar class would be 670,000 yen (£4820).
"While a car in a similar class emits around 10 tons of CO2 in the course of six years, Nissan LEAF produces zero emissions while driving," said Mr. Katagiri. "Nissan LEAF is an attractive, affordable EV that will introduce a new way of mobility for our customers."
Nissan aims to sell 6,000 units in Japan in fiscal year 2010.
Comments