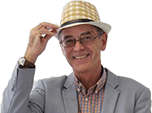 Tax-free options for i10, i20 and i30 ranges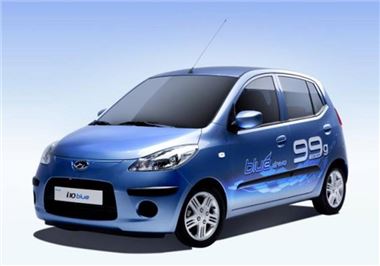 Three of Hyundai's most popular models now have the option of a tax-free version.
For the first time the i10 city car, i20 small hatchback and i30 small family car are all all available with the option of a model that slips under 100 g/km CO2 and therefore qualifies for free road tax. The recently-launched ix35 has a version that's just 135g/km - the same as some family hatchbacks.
Using the 'Blue Drive', name these eco variantsuse the latest energy-efficient powertrain technology. The new, downsized 1.0-litre Kappa petrol and 1.7-litre U2 diesel engines work with high-performance, low-friction engine oil, to considerably reduce driveline friction. Dual continuously variable valve timing, improved combustion efficiency, gear ratio optimisation, and engine control optimisation to increase engine efficiency.
Added to this is a Idle Stop & Go (ISG) system. This cuts the engine when the car is stationary and restarts it when the clutch pedal is depressed.
With ISG, an alternator management system is added to maximise energy regeneration during braking and disconnecting the alternator when it's not needed.
It's not just the engines which are more efficient. To minimise drag, the Blue Drive models have improved aerodynamics and lower rolling resistance.
Under body panels have been installed on all models to smooth airflow under the car and certain models also feature reductions in brake-pad drag on the discs. Wheels are also fitted with low rolling resistance tyres, inflated to a higher pressure.
The 1.0-litre i10 blue produces 69PS at a lower rpm level of 6.200 rpm while generating 94 Nm of torque. By tweaking the aerodynamics and refinements to the powertrain, CO2 emissions in the i10 blue have been reduced to just 99g/km. It goes into production at the end of 2010.
The i20 blue features the U2 1.4-litre diesel engine, designed and engineered at the R&D centre in Rüsselsheim, Germany, and produces 75PS at a lower rpm level of 4.000, while generating 220 Nm of torque. The power train is mated to the latest six- speed manual transmission. Producing just 98g/km of CO2 emissions, the i20 blue is scheduled to go into production in 2011.
The i30 blue uses the U2 1.6-litre engine, which produces 90PS at 4.000 rpm, while generating 240 Nm of torque. CO2 emissions of just 98g/km and 99 g/km for the hatchback and estate models, respectively, will save customers tax and fuel.
Thinking of buying a Hyundai? Read the full reviews here.
Comments