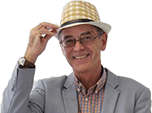 Mercedes-Benz facelifted R-Class on sale this Summer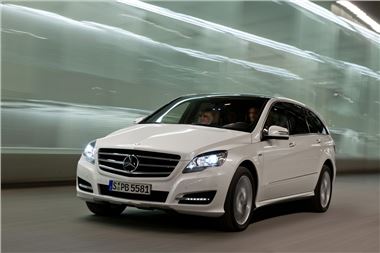 The facelifted Mercedes-Benz R-Class goes on sale this Summer with a completely redesigned front section (similar to the new E-Class), re-freshed interior and more efficient engines.
The new 2011 R-Class goes on sale in the UK in September with two engines: R 300 CDI BlueEFFICIENCY 2WD and the R 350 CDI L 4MATIC. With a fuel consumption figure of 37.2mpg*, compared with its predecessor the R 300 CDI BlueEFFICIENCY model requires around 7 per cent less fuel while offering the same power output and enhanced performance. The new R 350 CDI 4MATIC combines the high performance of a V8 model with the low fuel consumption of an economical V6 variant. It consumes 33.2mpg* of diesel, thereby undercutting its predecessor by 2.8mpg- yet is able to offer significantly enhanced performance. While previously the maximum performance topped out at 165 kW (224 hp), the V6 diesel engine now boasts 195 kW (265 hp) as well as massive torque of 620 Newton metres. Making its debut in the R-Class, this powerful package enables the sportiest of all of the R-Class models with diesel engine to achieve effortlessly superior levels of performance. Acceleration from 0 to 62 mph takes 7.6 seconds, while the top speed is 146 mph.
Changes to the styling include a new front grille, headlights and bonnet, while LED daytime driving lights have been made optional.
Key technical data:
Model

Cyl.

cc

kW/hp rpm

Nm from rpm

0 - 100 km/h s

Top speed (km/h)

l/100 km NEDC
combined

CO2
g/km

R 300 CDI
BE1,2

V6

2987

140/190 3800

440
1400

9.5

215

7.6 - 7.8

199 - 206

R 350 CDI 4MATIC

V6

2987

195/265
3800

620
1600

7.6
(7.7) 4

235
(235) 4

8.5
(8.5) 4

223
(223) 4
Read more about the existing Mercedes-Benz R-Class here
Comments