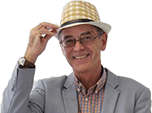 Introduction of clean and efficient versions of the C3 Picasso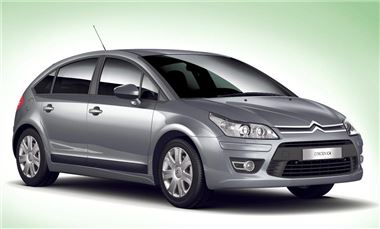 Clean and efficient versions of the C3 Picasso and C4 herald the introduction of the Citroen Airdream+ range. These two new models make up the range alongside the existing 99g/km New C3 Airdream+, which was launched at the start of the year.
With combined cycle fuel economy of between 62.8mpg and 74.3mpg, and CO2 emissions from just 99g to 119g/km, the Airdream+ range delivers low running costs and free first year VED.
Showcasing Citroën's smart, 'green' technologies, Airdream+ models feature fuel-efficient HDi engines, 'optimised' gearbox technology and a focus on environmentally considerate engineering. They also come with an array of complimentary equipment, on top of the VTR+ specification on which they are based.
The Airdream+ range is powered by Citroën's HDi diesel engines, featuring a Diesel Particulate Filter System (DPFS). An 'optimised' manual gearbox with a Gear Efficiency Indicator is specified on the New C3 Airdream+, and a fuel-saving Auto EGS gearbox features on the C4 Airdream+. A part-by-part focus on reducing overall weight, the use of 85% re-cyclable components and a number of 'green' materials during manufacture, also support the range's ecological credentials.
Environmentally sensitive and economical to run, the Airdream+ range is also exceptionally well equipped, with all three Airdream+ models boasting additional equipment over and above the VTR+ specification - at no extra cost.
The New C3 Airdream+ gains rear parking sensors and a Connecting Box, which features Bluetooth® and a USB socket for portable music players.
The C3 Picasso Airdream+ also benefits from the Connecting Box, plus rear parking sensors, electric rear windows and electrically adjustable, heated and folding door mirrors.
The C4 Hatchback Airdream+ gains the Connecting Box and rear parking sensors, as well as automatic digital air conditioning (manual air conditioning is specified on the equivalent VTR+ model).
Summary of Key Information
Model

Fuel Economy*

CO2 Emissions

'On The Road' R.R.P

1st Year

VED

BIK

Tax Rate %

New C3 1.6HDi 90hp DPFS Airdream+

74.3mpg

99 g/km

£14,590.00

£0

13

C3 Picasso 1.6HDi 90hp Airdream+

62.8mpg

119 g/km

£14,645.00

£0

13

C4 1.6HDi 110hp
DPFS EGS Airdream+

64.2mpg

115 g/km

£18,345.00

£0

13
* Combined Cycle
Comments