Paris Motor Show 2016: Hyundai RN30 points to i30N hot hatch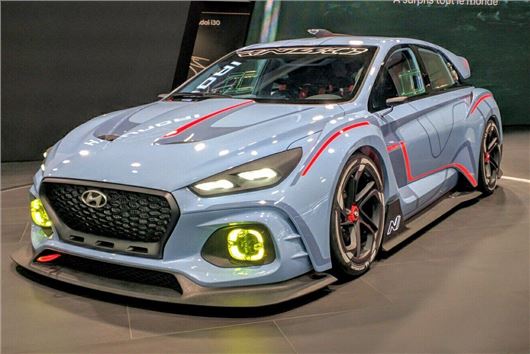 Published 29 September 2016
Hyundai unveiled the RN30 concept car at this year's Paris Motor Show. Based on the new generation i30, it points towards to the creation of the car maker's performance N-division – as well as a possible return to motorsport.
But while the RN30 gets a full aero kit, bucket seats and roll cage – the i30N will have to make do with a lowered stance and more aggressive styling. Although both are expected to use a high-power version of Hyundai's 2.0-litre four-cylinder engine.
The RN30 concept claims an impressive 375PS and 451Nm of torque, with power being driven to all four wheels via a dual-clutch race gearbox. It also has a variable exhaust, bucket seats, racing harness, and race steering wheel.
Due for launch next year, the i30N won't be as full-on as the RN30 concept – but it will do doubt pick up on a few of the features. Hyundai says it is committed to producing a great driving machine. 
Comments
Author

Keith Moody
Latest