Paris Motor Show 2012: BMW Active Tourer debut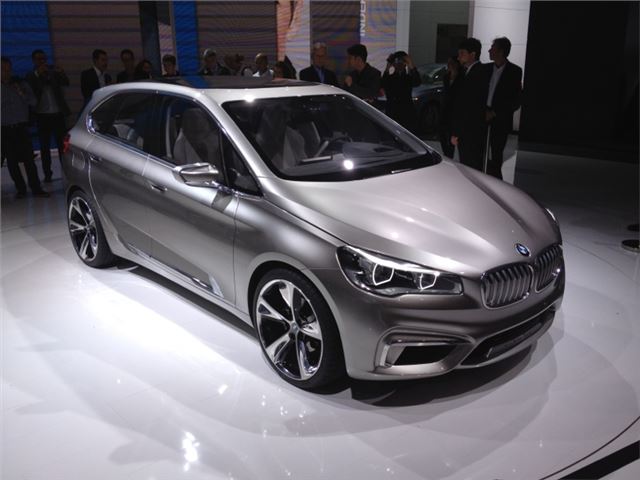 BMW has shown the 'Active Tourer' concept at the Paris Motor Show. It's similar in size and shape to the Mercedes-Benz B-Class and is powered by a plug-in hybrid system, which combines a three-cylinder 1.5-litre petrol engine with an electric motor. Drive from the engine is sent to the front wheels, while drive from the electric motor is sent to the rear.
As a plug-in hybrid it can be charged from the mains and run on electricity alone, and it has a range of 20 miles on electric power. It can manage an official combined cycle figure of 113mpg, with emissions of 60g/km. Despite the green figures, power is a reasonable 190PS, meaning a top speed of 125mph and a 0-62mph sprint less than eight seconds.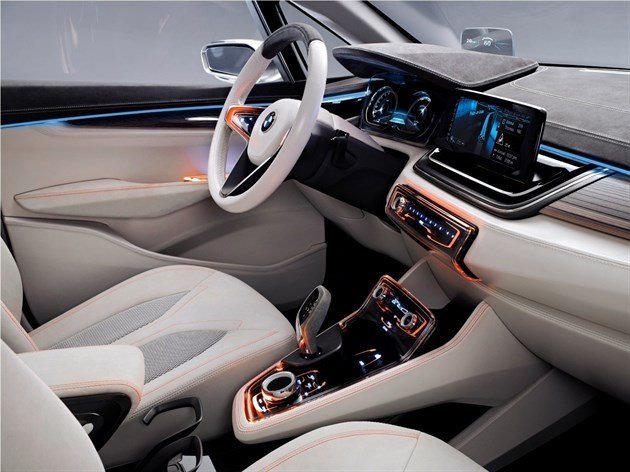 An upright driving position and a spacious interior is packaged in fairly small exterior dimensions. The rear seats split 40/20/40 for more versatility, and the cabin features soft-grain leather and wood laminate. The instrument display is digital, and can be configured to display various pieces of information. There are a few near details, too, like a full-colour head-up display which can give sat nav directions and various other information, and glass that can be tinted at the touch of a button.
The Active Tourer won't go into production in the form it has been presented at the Paris Motor Show, but the design previews a future model likely to enter production in the next few years.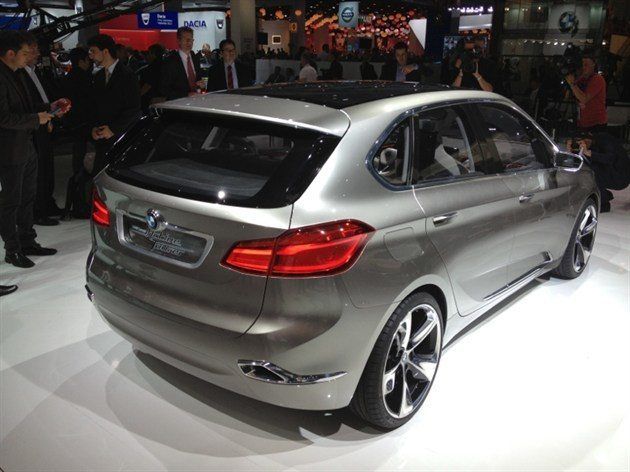 Comments