Goodwood Festival of Speed 2014: Top 10 Classic AA Vehicles
In 1905 the AA was established to 'combat police persecution of early motorists'. It began with a group of cycle 'scouts' who patrolled some of the most frequently travelled roads of the day. Early AA cycle scouts used their own bicycles, for which they were paid an allowance.
In 1912 the AA took to motor transport with motorcycles, initially for Inspectors. Motorbikes with sidecars became standard issue for AA patrols and it wasn't intil 1949 that the association moved to four-wheels with the Land Rover becoming once its first vehicles.
Motorcycle combinations were phased out in 1968 and AA moved to vans with famous Minivan its most recognisable vehicle. Since then it has used a host of makes and models as the basis for patrol and recover vehicles and these were on display at the 2014 Goodwood Festival of Speed. So here are some classic AA vehicles.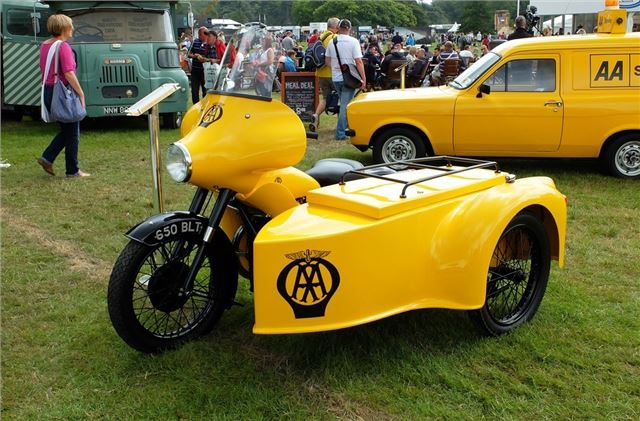 1


1950s BSA M21
BSA motorbike sidecar combinations were the mainstay of the AA fleet in the 1950s and the early 1960s. The M21 was powered by a 600cc single-cylinder sidevalve engine producing just 15bhp which gave it a top speed of barely 50mph.
The AA version of the M21 has certain modifications including a stronger front brake, a 12 volt alternator instead of a dynamo to power the two-way radio plus higher 'western-style' handlebars.
Comments