Geneva Motor Show 2013: Vauxhall Cascada prices announced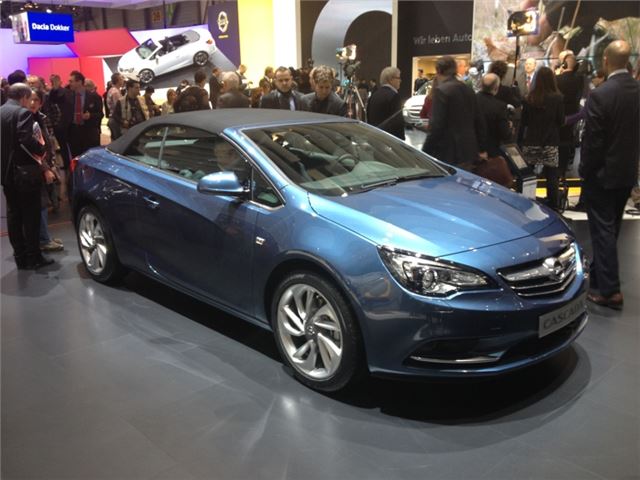 This year is set to be a big one for Vauxhall and that's evident at this year's Geneva Motor Show. Taking pride of place on the Vauxhall/Opel stand is the new Cascada convertible, which Vauxhall has announced will start from £23,995 when it goes on sale in April.
That may sound like rather a lot for Vauxhall, but the firm is keen to point out that it makes Cascada - which is a four-seat fabric-roof convertible - more than £8000 cheaper than an equivilent Audi A5 Convertible.
Petrol power for Cascada comes from a 1.4-litre turbcharged petrol engine with 140PS and an all-new 1.6-litre turbocharged petrol engine, producing 170PS and 280Nm of torque, while the diesel option is a 2.0 CDTi (165PS) diesel engine, which can also be found in Insignia and Zafira Sports Tourer models. Vauxhall has said that more powerful diesel and petrol engines will be introduced at a later date.
Cascada's fabric roof lowers in 17 seconds and can be lowered or raised at speeds of up to 30mph, by pressing a button in the cabin or via the key fob. Cascada's fabric roof can be specified in one of three colours, which can be coordinated with one of ten body colours.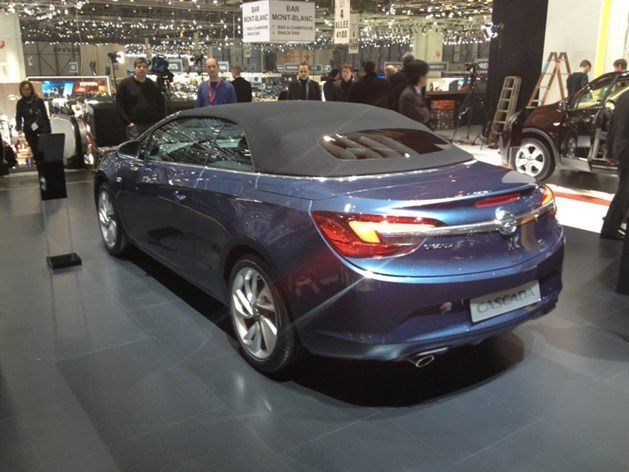 Inside, the cabin is said to mix well equipped functionality with 'handcrafted modules not found in any other Vauxhall'. The instrument panel is wrapped in a soft-touch material, while the new deeply-contoured seats are available in a range of embossed fabrics and leathers.
As with most convertibles, Cascada won't have a massive load area - there's a minimum load volume of 280 litres with the roof down, and up to 350 litres roof up, but it's enough room to cope with a large shopping spree. In addition, it will have a "FlexFold system", which electrically releases and folds down the 50:50 split rear seats, which frees up more room.

Comments