Geneva Motor Show 2013: Kia unveils sporting Provo concept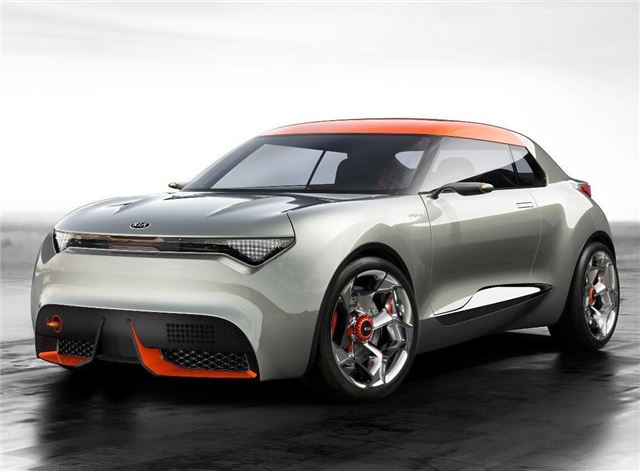 The unfortunately named Provo is a B-sector concept that hints that Kia intends to make full use of its Rio platform to spin out a sporting alternative to the MINI and Fiat 500. The four-wheel drive hatchback was designed by Kia's chief designer, Gregory Guillaume in Frankfurt
The Provo is compact, measuring in at 3880mm in length, but it's low, too - at 1350mm, which compares with 1407mm for the MINI - and that gives it an interesting stance on the road. Gregory Guillaume, who reports to Hyundai-Kia design boss, and ex-Audi man Peter Schreyer, describes the Provo as, 'an emotional and muscular car aimed at delivering pure fun and performance for today's city-based enthusiast driver who longs for the curves of the open road.'
That's clearly PR-speak, but the Provo is a sporting package, and with a 204PS 1.6-litre Turbo GDi powering it - as well as the concept's smart-4WD-hybrid technology, it's going to be quick. The electric motor, which delivers an additional 44PS can also power the rear wheels only, making for electric-only motion.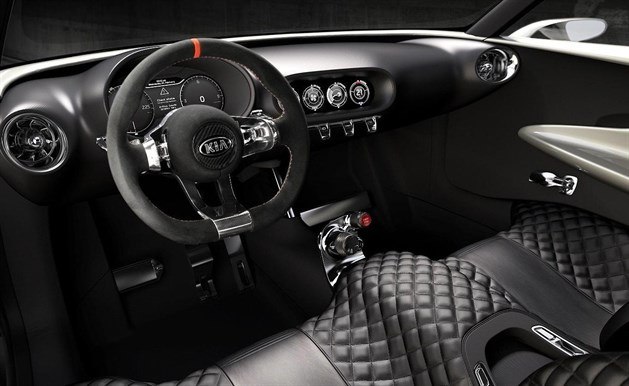 The Provo also has frameless side-windows and 19-inch milled aluminium wheels. Inside, it combined quilted leather with a wide-open cabin that does away with a centre console. It also sports lashings of chrome detailing, and a very Audi-like suede-trimmed flat-bottomed steering wheel. The transmission selector and starter button are housed under the dash in the centre.
Guillaume added: 'The interior is very, very black – as we believe it should be to allow drivers to focus on the experience.  But we have also looked to make the functional aspects of the car fit the modern demands of today's motorists.'
The Provo is clearly more than a concept, and should reach production minus a few of its more fanciful details. Kia says that the arrival later this summer of the new Kia pro_cee'd GT makes it clear that the company wants to deliver more performance-focused small cars. Expect to see it in showrooms within a couple of years.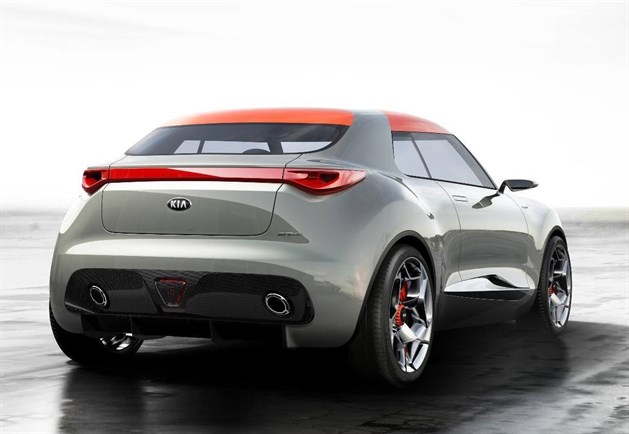 Comments