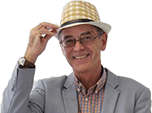 Geneva Motor Show 2013: Honda Civic Tourer on the way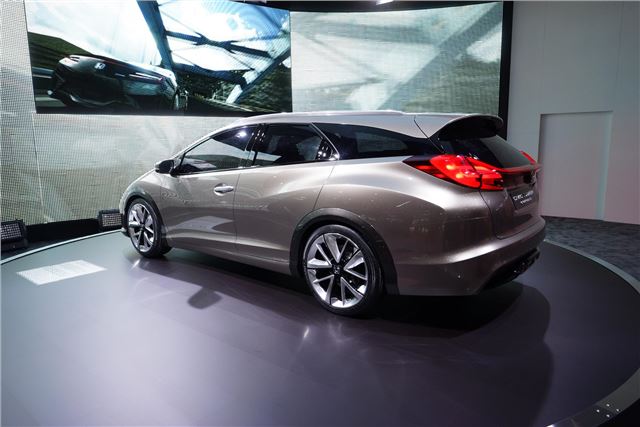 Honda has unveiled the Civic Tourer Concept at the Geneva Motor Show. Although it's still described as a concept, it shows the look of the production car which will go on sale in early 2014 as a strong alternative to the Ford Focus Estate and the Toyota Auris Tourer.
Whether the production version will be called Civic Tourer has yet to be announced - Honda could go back to the Aerodeck name of previous Civic estates, or could opt for Civic Tourer in line with the Accord Tourer. The Civic Tourer Concept shares many of the same features as the ninth generation Civic hatchback model which was launched in late 2011.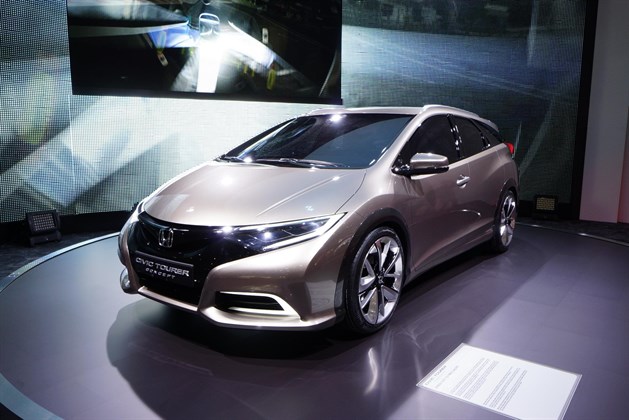 It has a low and wide - rather un-estate like - stance, which gives it a sporting look that is complemented by a sleek cabin style also found on the Civic hatchback. The Civic Tourer Concept continues the same design direction as previous Honda Tourer derivatives such as the Accord Tourer and Civic Aerodeck.
It will come with the same engines as the Civic including the impressive new 1.6 i-DTEC diesel. There will also the the 2.2 i-DTEC along with 1.4 i-VTEC and 1.8 i-VTEC petrols. Honda has also announced that the 1.6 i-DTEC will be introduced to the CR-V range. Available in two-wheel drive only with a manual gearbox it will be available from October.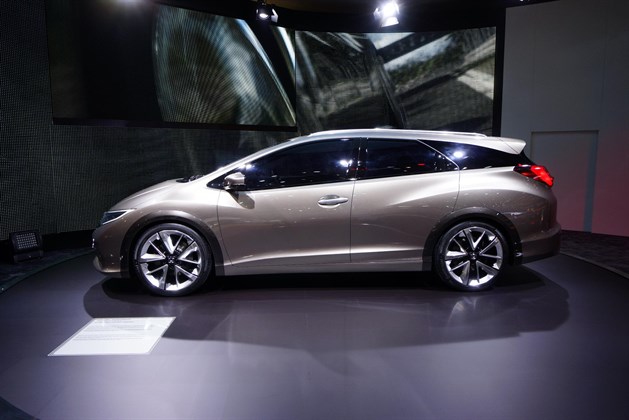 Comments