Geneva Motor Show 2012: Mitsubishi introduces PX-MiEV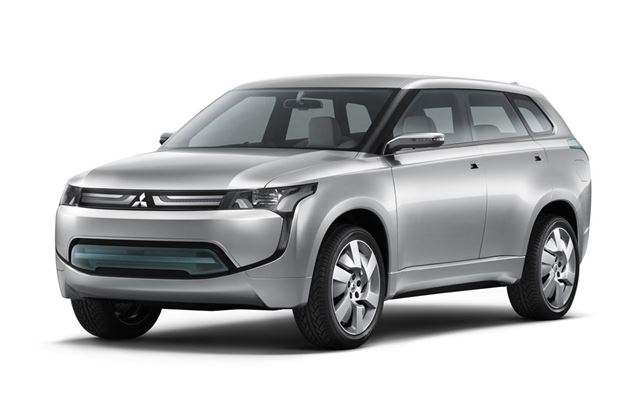 Mitsubishi has shown its new PX-MiEV electric vehicle at the Geneva Motor Show. Premiered alongside the new Outlander, the PX-MiEV showcases new electric vehicle technologies aimed at increasing range. Mitsubishi hopes to implement these technologies into a production variant of the new Outlander.
This new plug-in hybrid model features a range extender petrol engine to keep the batteries charged over longer journeys. Two electric motors  will be fitted, one for the front pair of wheels and one for the rear, making it the first all-wheel drive EV put into series production.
Although there is petrol generator installed the batteries can still be charged from the mains, meaning it can run as a pure EV at all times if never used for long trips.
Because of the way electric motors deliver torque, performance will be comparable to a 3.0-litre V6 engine, but with much lower emissions – Mitsubishi is aiming for 50g/km.
You can read about the 'normal' new Outlander, also revealed at the show, but clicking here. 

Comments